The two orders have a similar colour, but are not the same.
Crown Prince Marie-Chantal wears the Greek Order of St Olga and St Sofia, which she has received from her father-in-law, and which she usually wears for gala events.
The first lady of Finland wears the Royal Norwegian Order of Merit, which she received in October 2012 during the Finish state visit to Norway.
(below pictures from that 2012 visit, and from the 2016 return visit of the Norwegian couple to Norway)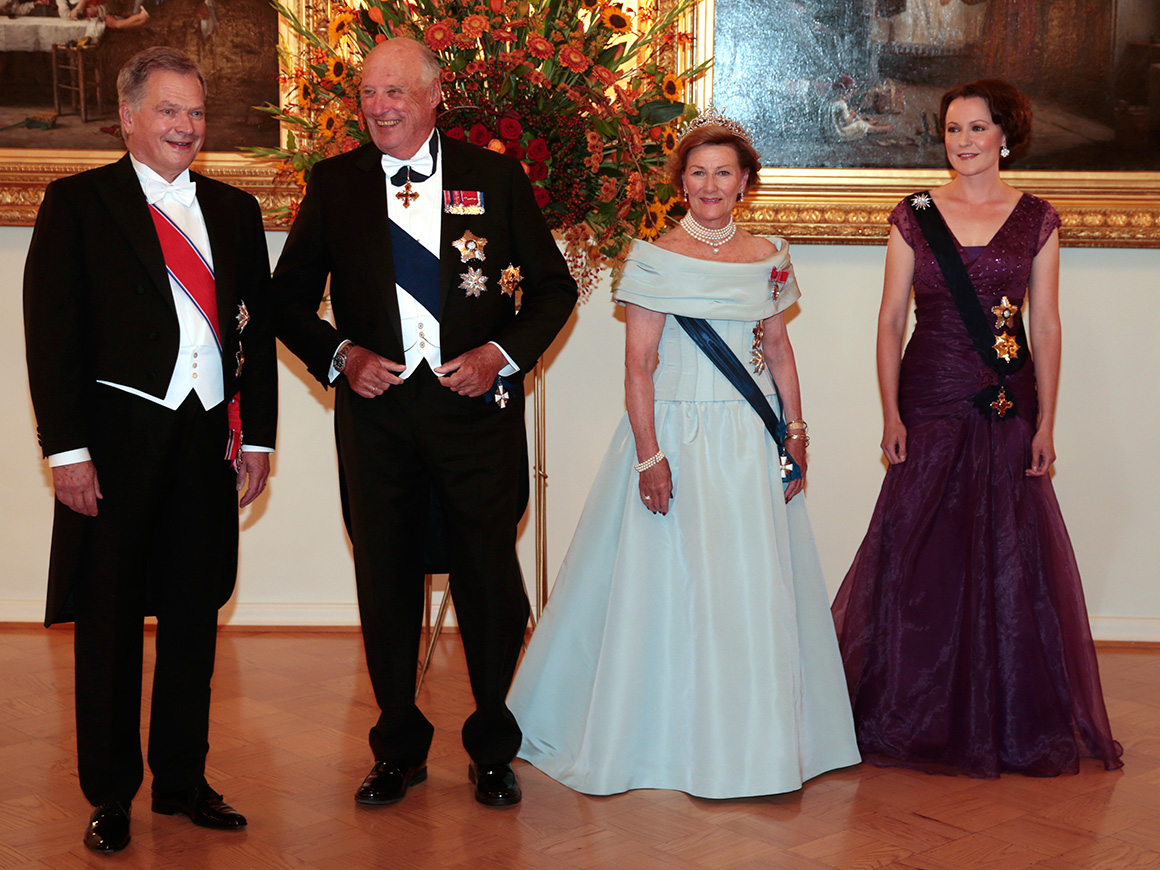 Previous Message
Previous Message

Who is the beautiful young lady in the emerald green dress wearing a similar order to Crown Princess Marie Chantal?

Finland's first lady Jenni Elina Haukio
https://www.presidentti.fi/en/curriculum-vitae/jenni-elina-haukio/