Re: Palms in my residential development
Posted by Jim Wilmington DE 7a
on 10/27/2020, 1:16 pm, in reply to "Re: Palms in my residential development"
Getting a look at the 2012 USDA Hardiness Zone Map, it seems both Vero and Brownsville are 10a.

That map only tells us what the lowest temperature in any given winter should be. It does not tell us the whole story, of course. But it is a good reference point.

Knowing that the expectation for the coldest cold in a random winter is between 30F and 35F tells us something about the climate of both Vero and Brownsville. Looking at Google street views of Brownsville, one sees Norfolk Island Pine, Royal Palms, and Phoenix Roebelenii. The most common palm there seeming to be Washingtonia Robusta, with Sabals (Palmetto or Mexicana) a close second. I didn't see any coconut palms there, nor did I look down every street. According to the Palmtalk discussion board, coconut palms do grow in Brownsville and South Padre Island. See below.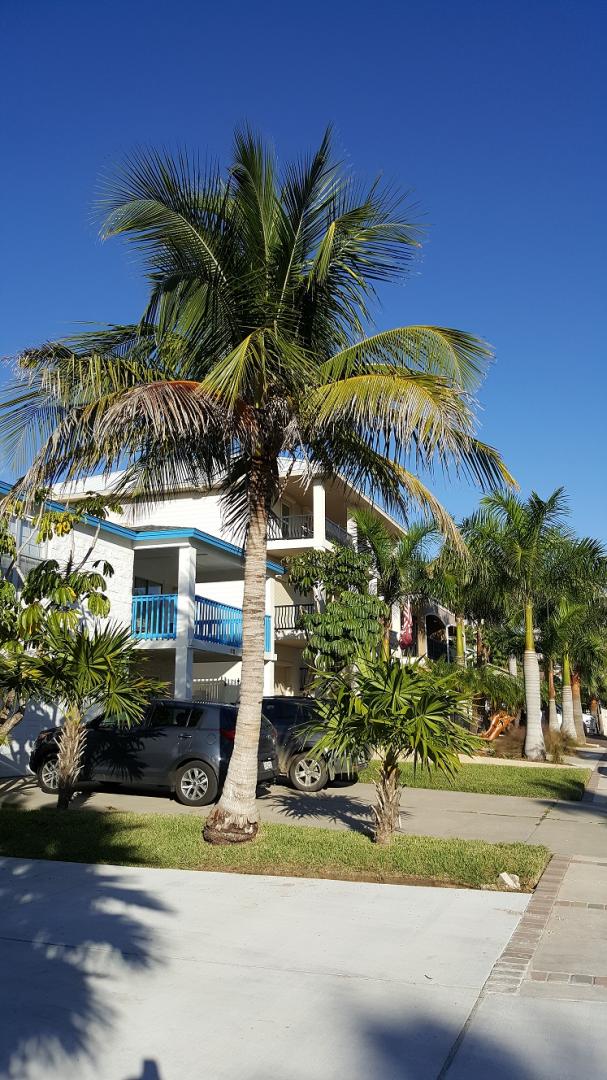 ---
Jim, Wilmington, DE, 7a
Last 30 Years Avg. Winter Low: 7.50F
Last 20 Years Avg. Winter Low: 8.35F
Last 10 Years Avg. Winter Low: 8.40F
Favorite Palms: Species: Phoenix Canariensis / Genus: Sabal

---