Without disrespect I know (personally) of people that have dogs that resemble them.
But acquiring looks of a (non)-country by osmosis, that seems compeltely nonsense.
D.Duarte Nuno, as I said, was born and raised in Austria, studied in France and visited Brazil at the time of his marriage in 1942.
I don't think he ever returned.
The Brazilian IF never mixed with the natives by then and, if any, inheried the genes of the Orléans Count of Eu, becoming more blond and certainly less brazilian look-a-like.
So, I don't buy the osmosis thesis.
A few examples: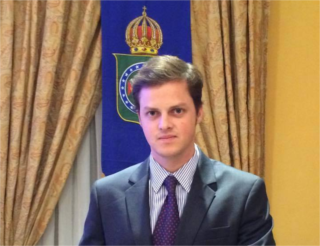 Previous Message

And my point was precisely that environment has done much to shape the physical characteristics of the European royals. Intermarrying with natives may have been the doing of commoners, rather than royalty, the result being a mixture of Latin features with American Indian. But in due time the royals of Brazil would acquire those traits by osmosis, if not breeding.

And marriage can alter one's physical appearance, too: Dom Duarte seemed to resemble his Brazilian wife (who I realize had no native blood in her). It can't have to do exclusively with genes, which in both cases were largely German. Even the famous Carlota Joaquina, among his ancestors, was mostly German in blood. Her pedigree did include royals from Spain, Parma, and France -- but this does not mean that the said royals had native Spanish, Italian, or French blood.

There is, in fact, scientific evidence that environmental factors can alter one's genes. How else can one explain the Italian appearance of (say) Prince Carlo of Bourbon-Two Sicilies (1870-1949), who like most European royals was largely German in blood? Or the Greek appearance of King Paul, Princess Irene (a sister), Princess Irene (a daughter), King Constantine II (his son), and Princess Alexia (a granddaughter)? In fact, you can add Princess Helen (who became the queen of Romania), Crown Prince Pavlos, and Prince Nicholas to the list of Greek-looking Germans.