From the land of the Bluenose.....well yesterday was one of those days. Go airside to get my patrol vehicle and step in a hole in the apron twisting my ankle and cutting my hand while at the same time coming down on the opposite knee and giving that a good jolt like the one that resembled an earthquake measuring 4.5 on the Rickter Scale that rocked every plane on the tarmac when I hit. Frank saw me fall and came rushing to my aid as I was belly up looking at the sky and hoping that a Sea King Helicopter wasn't flying over head as they consistantly come down unscheduled. Of course Frank saw me take the dive and came to my aid inching his bearded face ever so close and with a look in his eye like he wanted to perform mouth to mouth on me....Lord love a duck.........I'd rather kiss one. With the vest, web belt and other gear on they had to get a 10 ton crane from the construction site in front to come airside and lift me up. So after a few reports and a rainbow over my ankle I continued my shift.
Fittingly next day I was scheduled here for my renewal!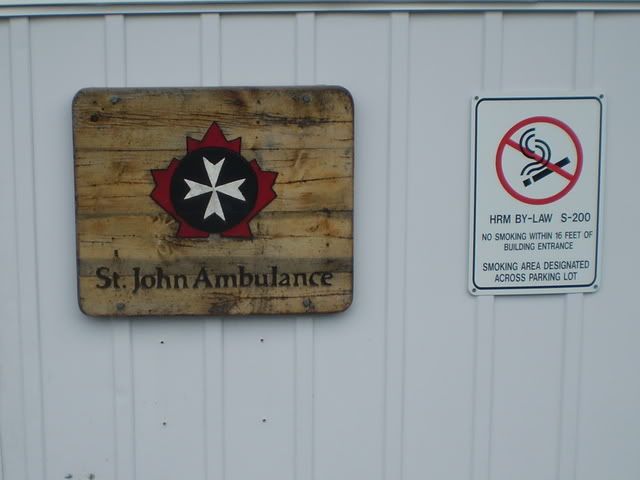 and immediately fell in love with Actar.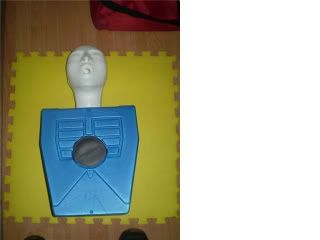 Got paired up for the training with Wayne Van Meer whose paintings adorn my humble abode. He did however look a tad befuddled and like a fish out of water by the goings on! Man can paint but when it comes to first aid.....your dead!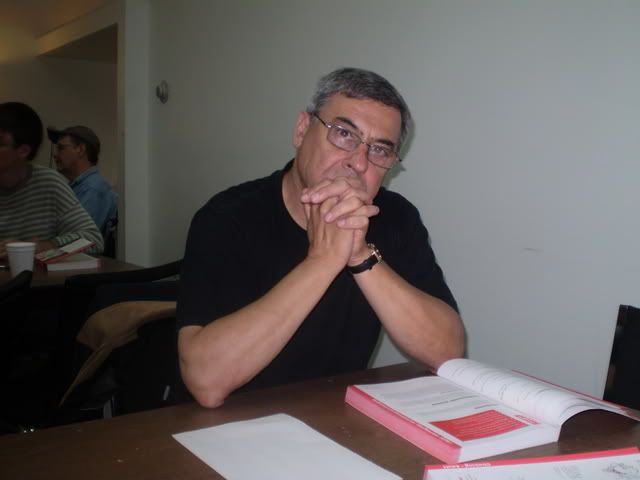 The instructor was great and top notch and made the day a real enjoyable affair.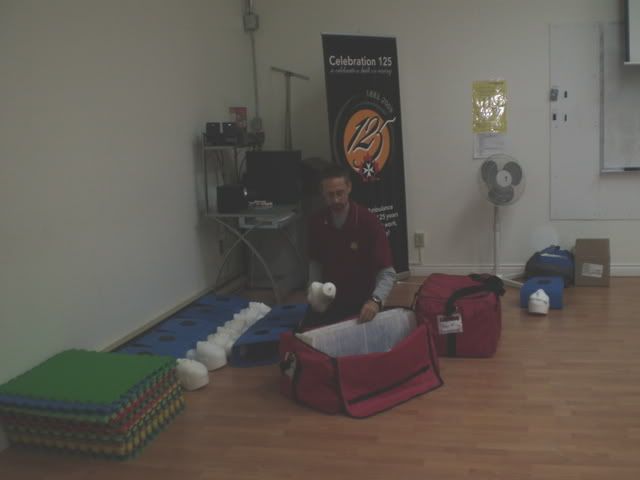 After the course I needed to reduce my blood pressure and get my airway cleared so what better way then a digging and a swishing in the rain netting me an earing, dinkie, a policeman at arms and 78 coins @ $13.31
Of course one of my findswanted to "play the role" and stood guard over the loot.