Daylight brought me into the cove normally inhabited by two other well known pirates. As the sun come up, it was evident that I was alone so I snuck into the water to collect the booty before they rolled out of bed. Shortly after 8:30, out of the corner of my eye I spied a tower of a man, heading straight towards me, Excaliber in hand. Little did he know that I had already done some plundering, the evidence already stowed away in my pouch. He turned out to be friendly, so we hunted a couple more hours and called it a day. I had a little loot to bury when I got home.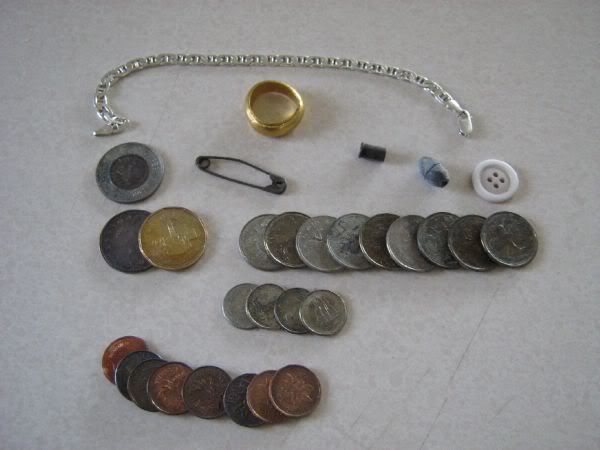 The gold ring is one of my best finds ever, on the outside it looks like just another heavy band. Incidently, I filled one side of my waders retrieving it, no room to spare and it took 3 scoops to get it.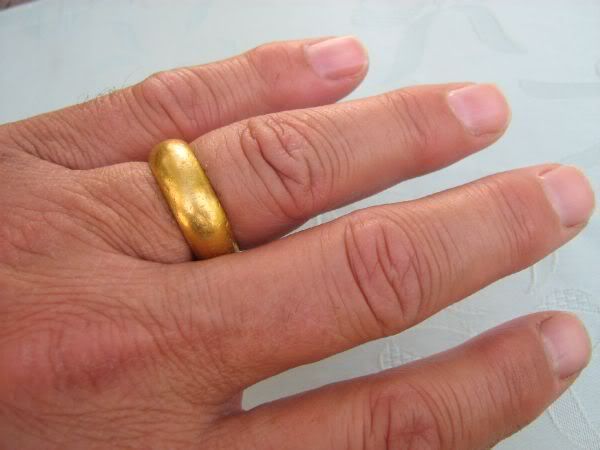 The pictures don't do the ring justice, this is a very heavy ring, and I really liked the hallmarks on the inside of the band.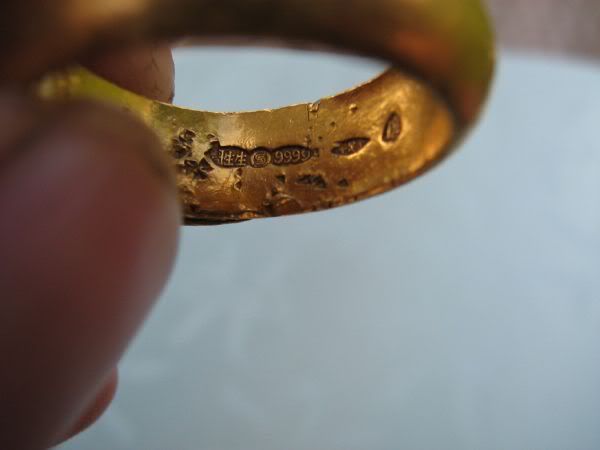 The tall man (we'll call him Waterman) and his first mate (Martin) insisted that I weigh the booty before setting sail. Martin had a scale handy in his quarters. I told you it was heavy!!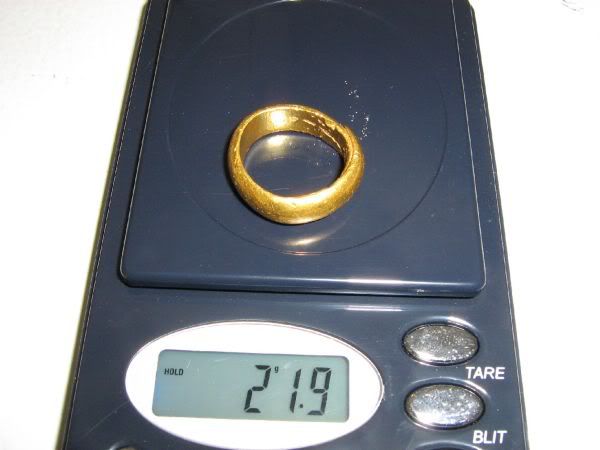 Day 1 of vacation, stay tuned and HH.
Craig