It was such a nice evening last night, so I decided to take a 1 hour stroll down a boulevard in town. It just so happened that I also had my trusty Ace 250 in hand as I strolled. I didn't have any expectations for quantity or quality of finds along this stretch of green belt, but I was pleasantly surprised with a few of the finds.
There weren't too many targets along the way, just enough to keep a guy digging. I was happy to see a 1955 quarter in 1 hole. The barrett looks to be fairly old and the silver pendant has a neat stone with green and pink flecks in it. The back of the pendant says "STER".
I also found an unusal coin/token. It's made of cheap metal and says 6 Cents with G W G on the edge. Does anybody know anything of this coin?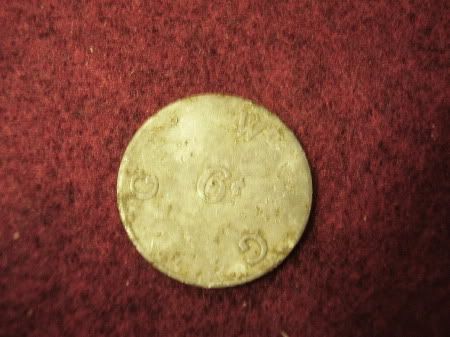 You just never know what you are going to find when you go out for a stroll. HH
DJ