Started off today at a little field near a forest and after pullin a few dozen of these I desided to move on lol.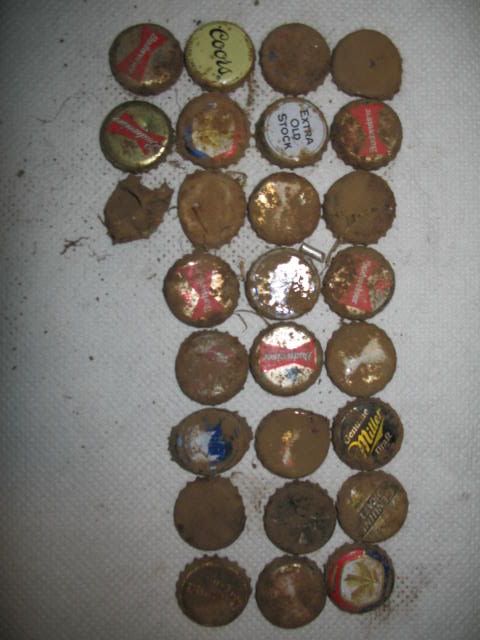 I stopped at a field that I have hunted about 6 times already this year not thinkin I would find much. But was I ever wrong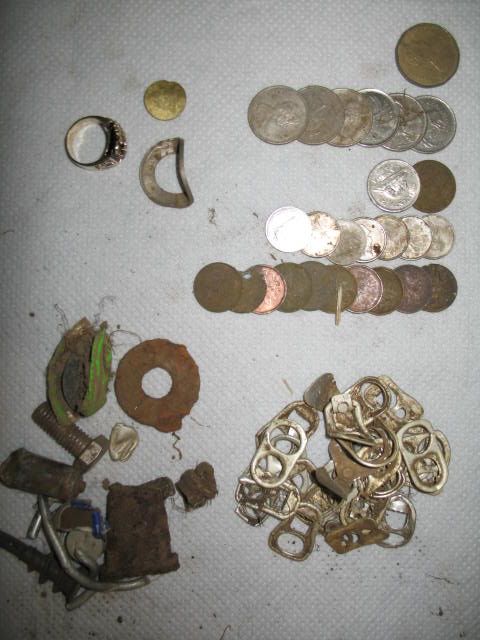 Managed to get a few finds.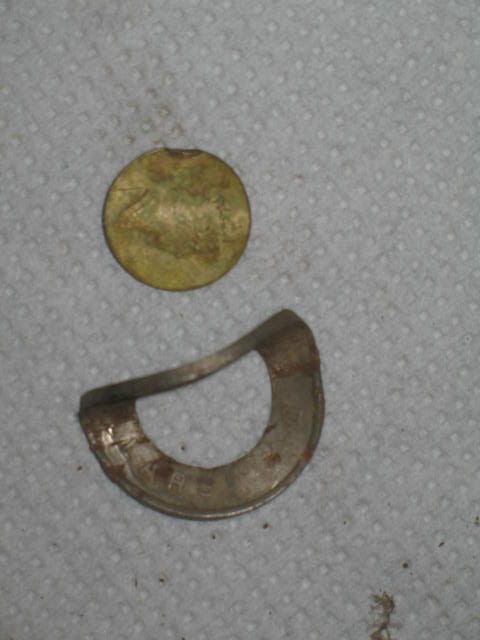 Poor tonnie I hope its still worth 2 dollars lol. I found the two pieces about 5 feet from each other..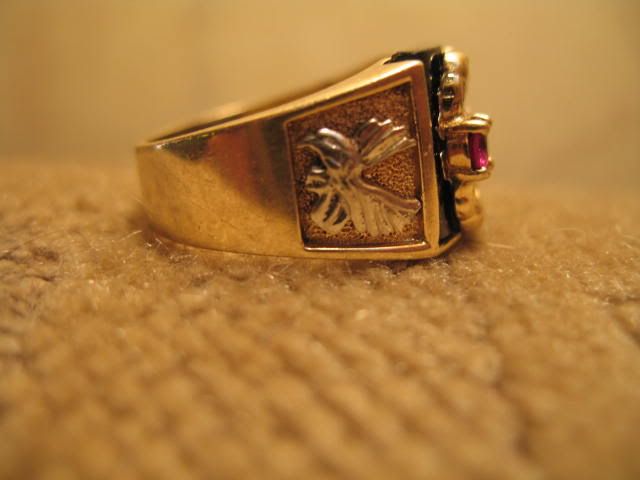 And my 28th ring this year turned out to be a honker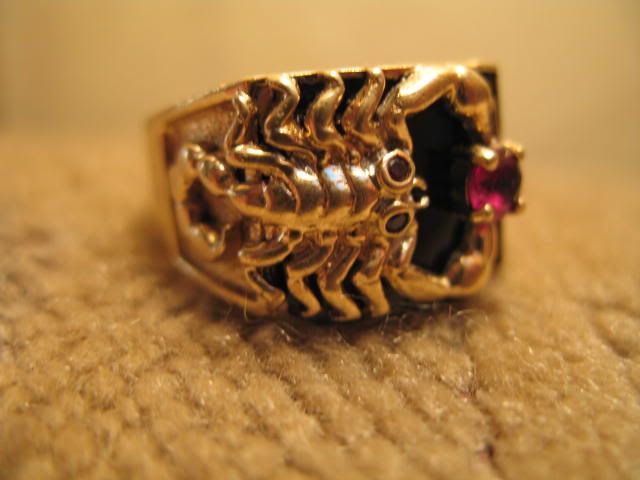 His eyes are some kinda red stone and he also is holding a bigger one..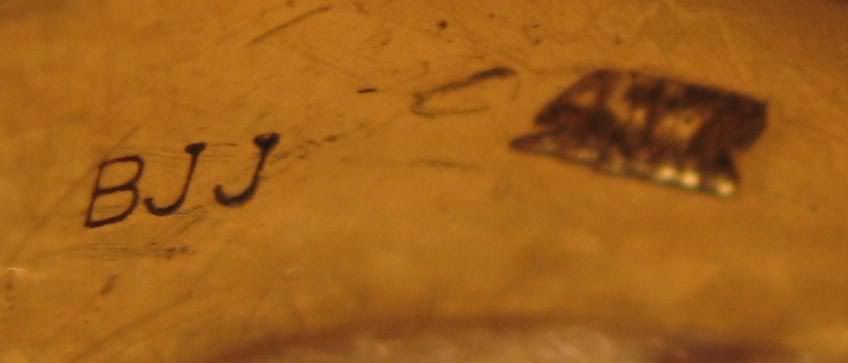 I can't make out the stamp on it. CAN YOU? I really hope its gold and I think it is and she sure is heavy!!!
HH
Colin Jr