Joy and I spent the long weekend at our cabin at the lake. Saturday morning we went for a drive to check out a couple of interesting sites, the first didn't look that promising. While driving we noticed a bunch of cars parked down near the river, people were splashing, swimming and just all around having a good time. To top it off, there was an old ball diamond in a meadow beside the swimming hole, along with a couple of shacks in the nearby bush. Joy said to me "Turn in, let's check it out". There must have been other activities at this site besides swimming and baseball, cause we started hitting coins right away. We spent several hours at this spot, and here is Joy's take for the hunt.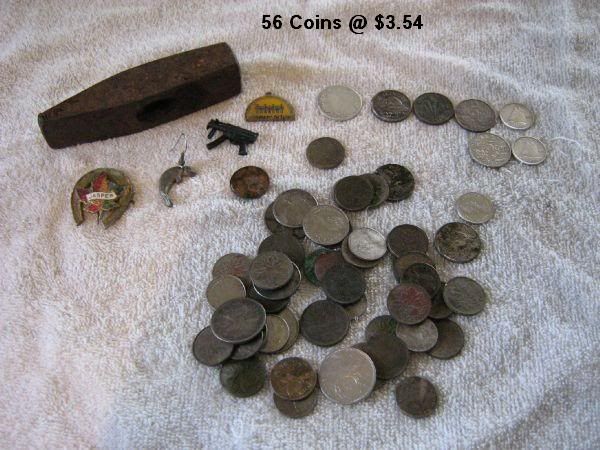 She dug a hammerhead, a broach, an earring along with these keepers.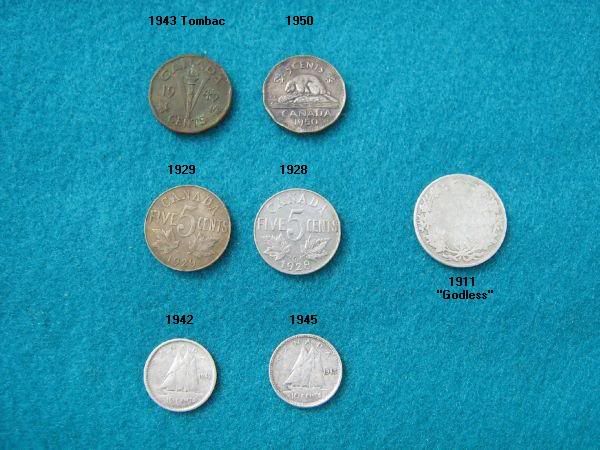 We were hunting in different areas, in some cases I couldn't even see her. I was digging fast and furious, I wanted her to come where I was, but I wasn't about to quit digging. I figured she must have been doing alright, otherwise I would have had company. Here is my digs.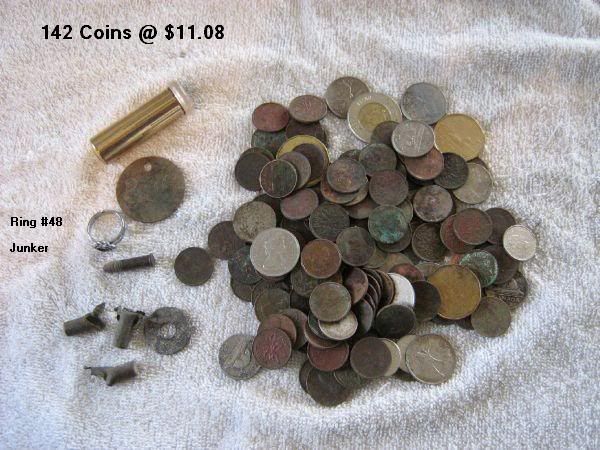 Man, these targets were deep, I know we left silver there because they were an inch or two out of our range with the ACE machines. The lipstick tube was down 4 inches, it still has lipstick in it, Joy thinks the bright pink colour must be sixties....Most of the deep targets were real iffy signals, but I dug em anyway and was rewarded with these keepers...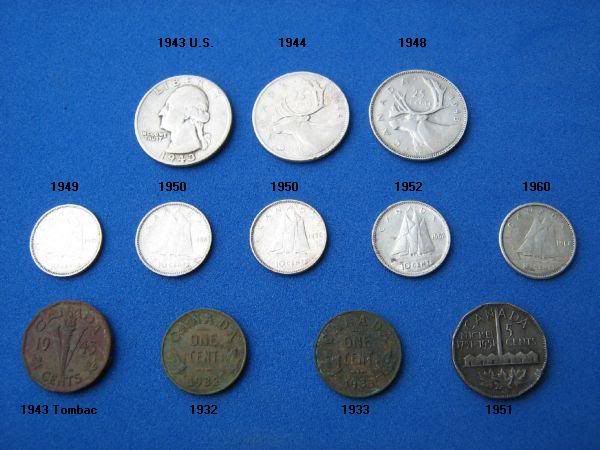 We covered about half of the site, I'm sure there are many keepers left there. HH
Craig & Joy