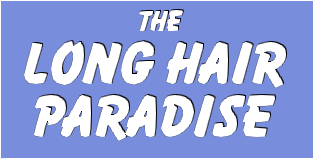 [ Post a Message | The Long Hair Paradise ]

Welcome to the Guestbook of The Long Hair Paradise! Please sign my the guestbook with comments about my page, about interesting facts or new about long hair. Please do not offend anyone here or you will be banned from the board. Be aware that unpolite or unrelated entries will be deleted and by repetition the user could be banned. Thank you for your appreciation.

Please be sure that the link you entry really works. Please add long hair releated links only! No advertisments please!