Their Majesties King Harald and Queen Sonja have accepted the invitation from His Majesty King Abdullah II to pay a state visit to Jordan in 2020. The visit is planned for 2-4 March.
The visit marks 20 years since the state visit of the Jordanian King and Queen to Norway in 2000, and it is His Majesty King Harald's first state visit to the Middle East. Their Majesties King Harald and Queen Sonja will be accompanied by the Minister of Foreign Affairs, Ms Ine Eriksen Søreide, and the Minister of Trade and Industry, Ms Iselin Nybø. There will also be a business delegation.
The state visit will begin in the capital Amman, where the official welcoming ceremony and meeting with Their Majesties King Abdullah and Queen Rania will take place. They will also visit the visit of Salt, the banks of the jordan river, and the ancient city of Petra.
More information in this press release (in English)
https://www.royalcourt.no/artikkel.html?tid=177504&sek=113027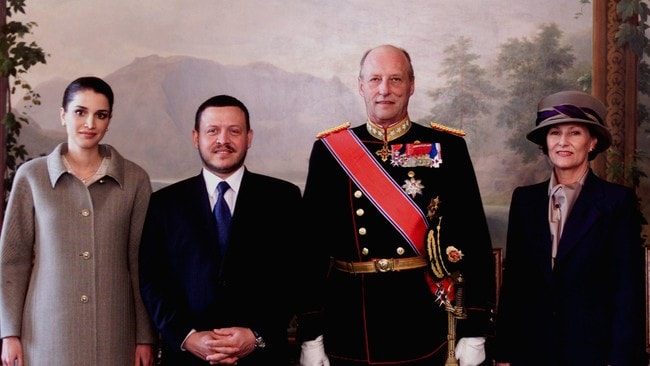 Picture: NTB Scanpix