Information (in English) and pictures on the Norwegian Royal website
https://www.royalcourt.no/nyhet.html?tid=168406&sek=27262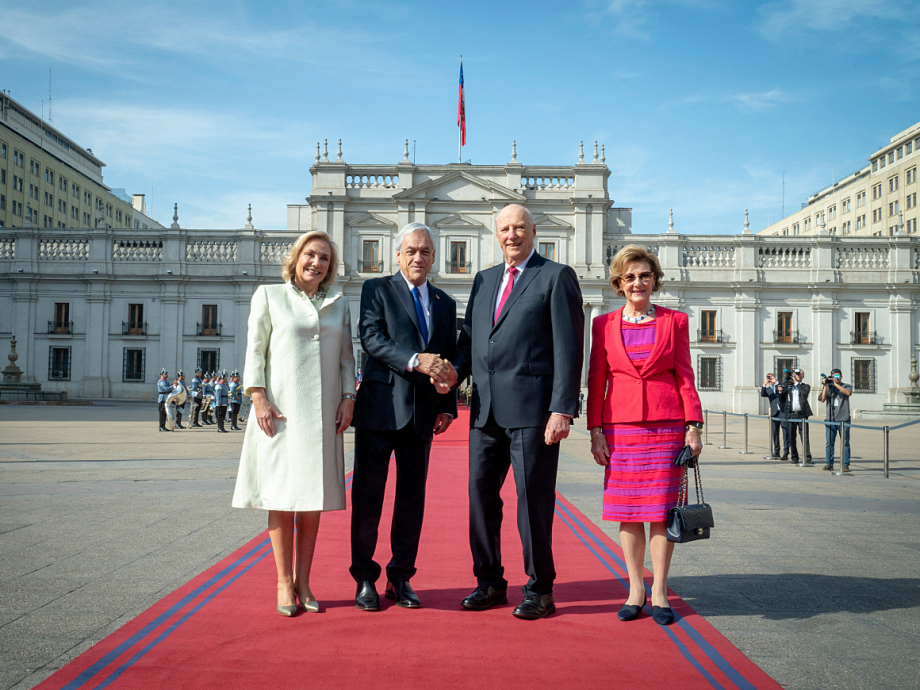 The King and Queen were greeted by President Sebastián Piñera and the First Lady of Chile, Cecilia Morel Montes. Photo: Heiko Junge, NTB scanpix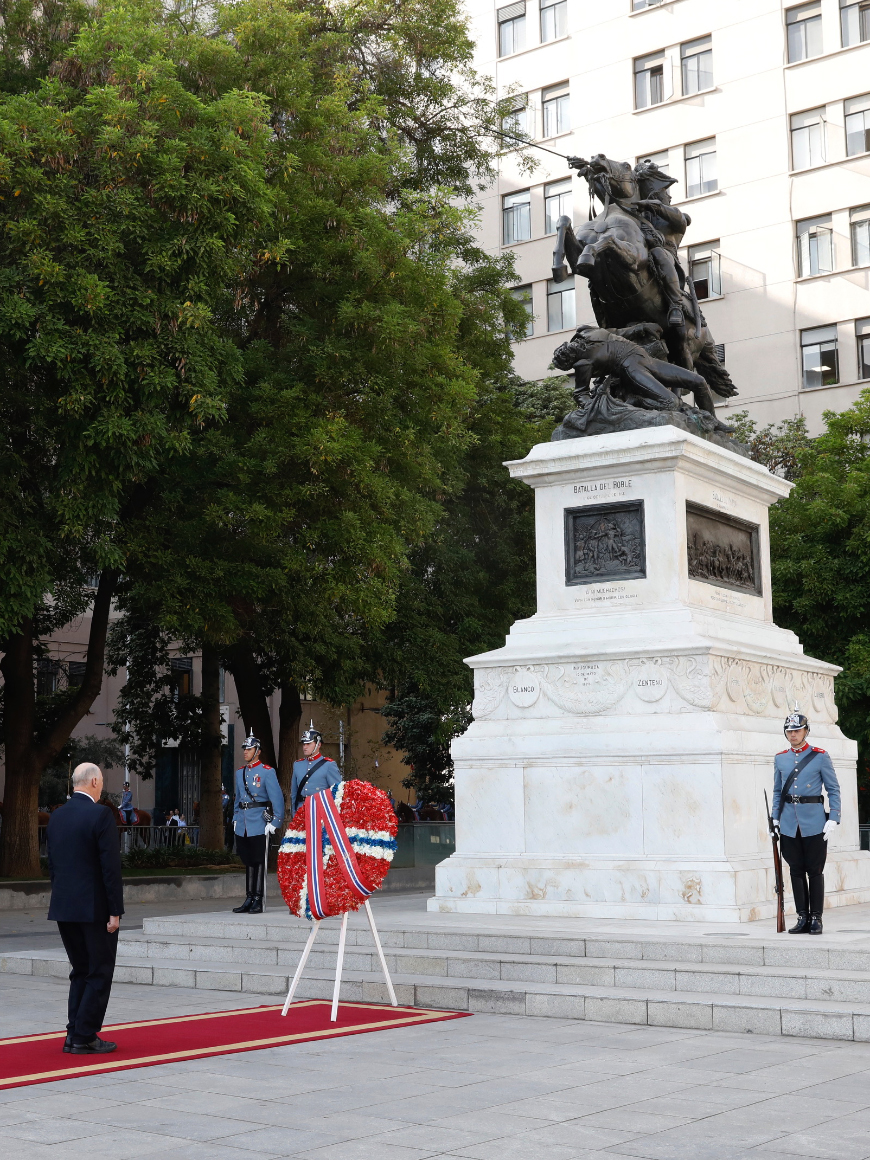 King Harald laid a wreath at the monument commemorating Chile's founding father, Bernardo O'Higgins. Photo: Heiko Junge, NTB scanpix
Previous Message

King Harald and Queen Sonja arrive in Santiago today for a five-day state visit to Chile, on the invitation of HE President Sebastian Pinera.

The official part of the programme starts tomorrow 27 March, with a welcoming ceremony, wreath laying at the Bernardo O´Higgins monument, an official luncheon, and visits to the Supreme Court and the Congress. In the evening, there will be a business dinner featuring Norwegian produce, "Taste of Norway".

On Thursday, their Majesties will attend a business seminar, attend a ceremony marking the return artefacts and material from the Kon-Tiki Museum to Easter Island, meet representatives of the Norwegian community in Santiago, and host an official dinner for Chilean and Norwegian guests.

The following day the King and Queen will visit Punta Arenas in the Southern part of the country, where they will open a Chilean-Norwegian seminar on the Antarctic, attend a theme luncheon focusing on the Antarctic, visit KSAT, and (weather permitting) take a boating trip on the Strait of Magellan.

They return to Norway on March 31.