OPEN FOR STUD...
$1,000 STUD FEE INCLUDES ONE SHIPMENT OF SEMEN FROM VET, LIVE TIE or PUP BACK or WHATEVER RESPECTABLE OFFER YOU WANT TO MAKE...
TEXAS BRANDs THE BIG HIT... "BIGGIE".....
CH. HEAVY HITTER x GYPSY, 2nd GEN STUD, HALF BRO TO JETER, BRICKA, FRANKIE JR AND UNCLE TO DECKER....
BIGGIE HAS GREAT TEMPERAMENT, A FAMILY PROTECTOR AND OF COURSE A VERY SPOILED DOG... HE STAND 23.5-24" TALL at 100LBS...HE HAS A BEAUTIFUL HEAD TYPE, BONE, GOOD PIGMENT, AND SOUND STRUCTURE... HE REMINDS ME ALOT OF FAS.. HE WILL BE 3 YRS OLD IN JULY..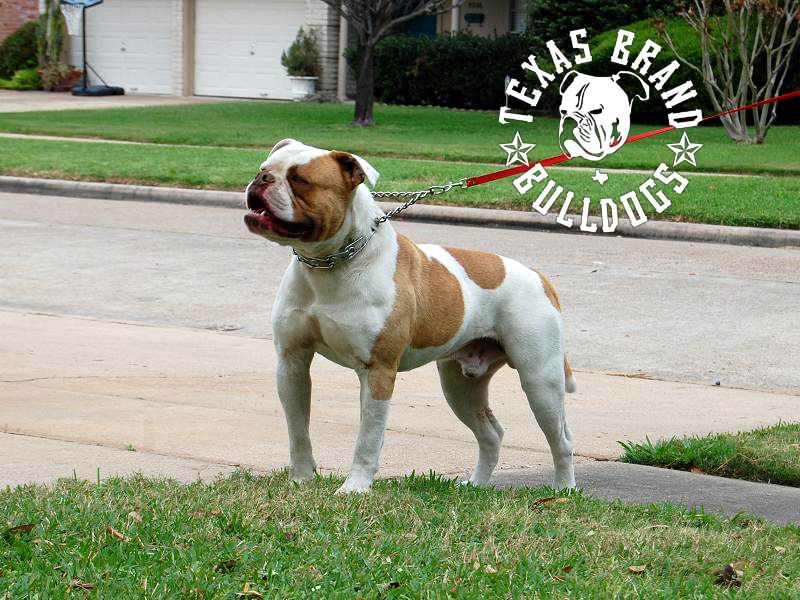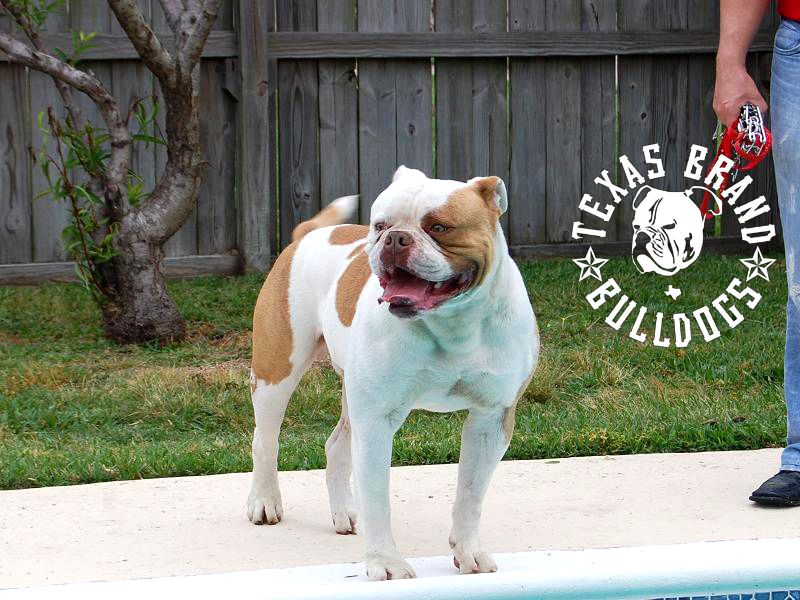 THANKs FOR LOOKING!!!....
8)
lp@wecravesushi.com
www.texasbrandbulldogs.com