Hey guys...
It's been a while since I've participated, but I come by every once in a while to keep tabs on ya'll.
I'm not even sure I mentioned that I have a new puppy, Siri, who is now 7 months old. She's a Spirit daughter bred by Denise, who also bred Sara2's Lucius & Selma and Skye's Charlie & Maya. Siri's a pistol and quite different from my other ridgies. Where Kibu is calm and mellow, she is active and pushy! But she's a lot of fun.
I took her to a supported show in Jackson, MS in December just after she turned 6 months, and to my great suprise she went winner's b###h for a 4 pt major on her first day at her first show. Hopefully she'll continue to do well.
I'll try posting her win pic here.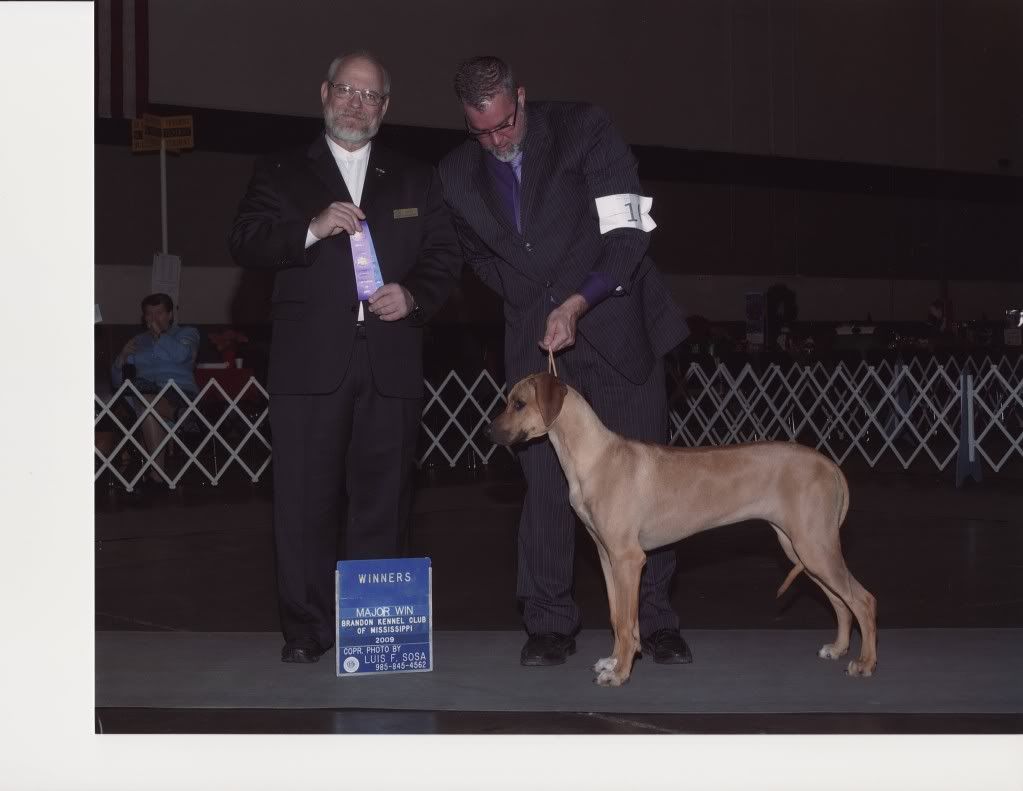 Good to "see" you all... I'll try to keep in better touch!
Mandy
RRs Maya, Kibu, & Siri
plus Anatolian Kagan & Tibbie Gizmo