Dear friends,
I have one,
Parker 75 Sterling ciselée in excellent condition
The classic sterling silver Parker 75 fully working, some brassings on gold filled parts and perfect sterling silver parts with no defect.
The price is $130 + shipment fee.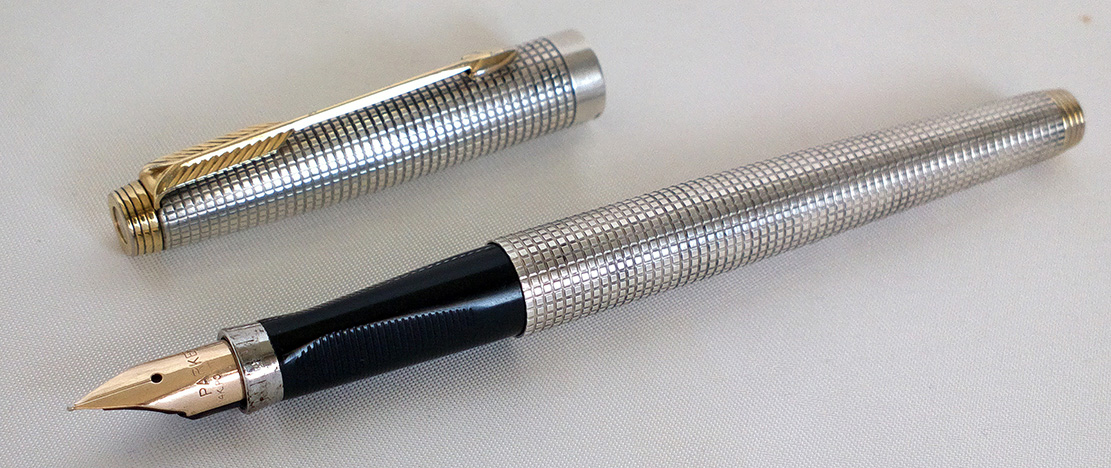 Marked "STERLING CAP&BARREL U.S.A." on cap band.
14 K Fine nib with big iridium.
Original Parkers aero metric filler.
The pen measures 128 mm in length (capped) and 138 mm posted.
The cap is 11 mm (from cap band) and the barrel is 11 mm in diameter.
All the rests are in the photos.
You can see detailled photos on,
http://ulugtekin.com/pen/parker/parker.75.crosshatch/
Payment:
Wise, Stripe, Western Union, or any payment way that you suggest can be cryptoor anyway that you prefer. PayPal is impossible for now too.
Important: I'll be very grateful to any friend that suggest me the best payment method out of PayPal.
Postage:
Worlwide UPS, FedEx, TNT shipment with 20 USD. Optipnally, insurace is +5 USD
If you need, please e-mail me for any information.
All suggestions will be welcome.
Kind regards,
Savas Ulugtekin