GOAT dive report 11-5-16
Posted by Howardr
on 11/5/2016, 7:36 pm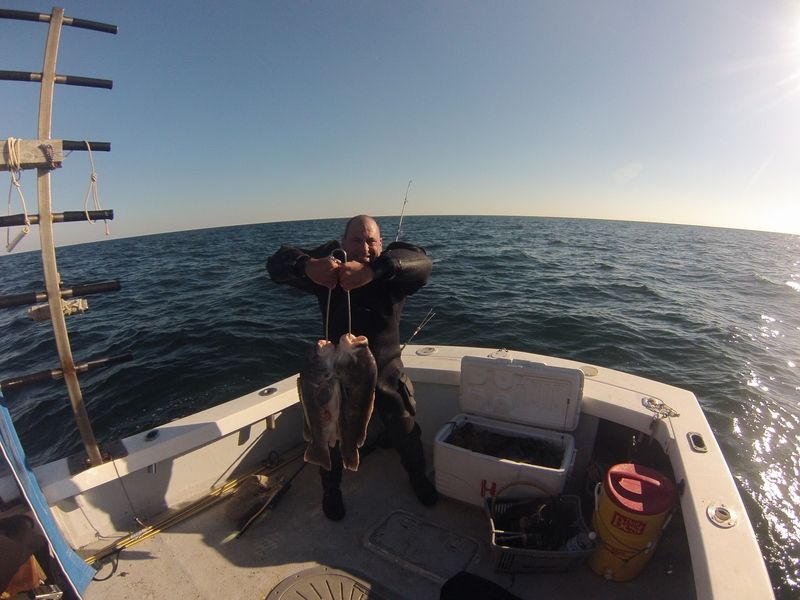 We got out today on the boat. It was a little rough in the am but we headed out to some wrecks in the 90 ft range. A few miles before we got there we turned and headed inshore. The west wind was causing a uncomfortable chop. We ended up on a wooden wreck in about 65 ft. Vis was about 25 ft and bottom temps in the upper 50s. Lots of lobster, a few triggers and some brass came up.
Next stop was the other end of the wreck ! It was pretty close ( and not attached) but a long swim. More lobsters on this piece but a higher egger ratio.
From there we hit a snag a few miles North and once again lobster fest. After that we came in a bit to a broken up steel wreck and a couple of tog came up.
The seas flattened out as the day went on and it was great out there. Cool at the boat in the am but it warmed up nicely.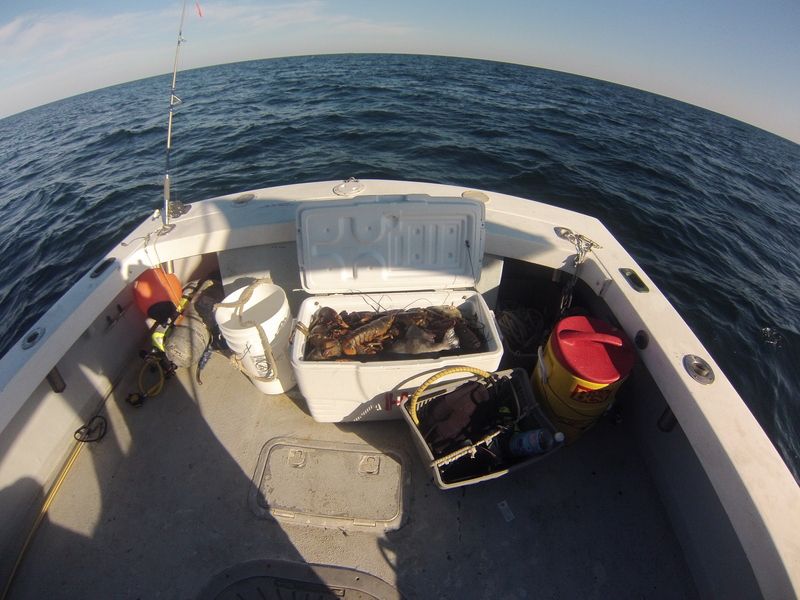 ---