NJ Scuba Divers Message Board
[ Post a Response | NJ Scuba Divers Message Board ]
Re: Dive Gear for Sale

Posted by Gary

on 11/5/2018, 9:44 pm, in reply to "

Dive Gear for Sale

"

End of season sale...take 10% off the prices listed above!




---

---
Disclaimer of Liability: The materials on the NJ Scuba Divers Message Board web site are provided to you free of charge, "AS IS" WITHOUT WARRANTY OF ANY KIND, EITHER EXPRESSED OR IMPLIED, INCLUDING, BUT NOT LIMITED TO, THE IMPLIED WARRANTIES OF MERCHANTABILITY, FITNESS FOR A PARTICULAR PURPOSE, OR NON-INFRINGEMENT. IN NO EVENT SHALL NJ SCUBA DIVERS MESSAGE BOARD OR BOARDHOST.COM BE LIABLE FOR ANY DAMAGES WHATSOEVER, INCLUDING SPECIAL, INDIRECT, CONSEQUENTIAL OR INCIDENTAL DAMAGES OR DAMAGES FOR LOSS OF PROFITS, REVENUE, USE, OR DATA WHETHER BROUGHT IN CONTRACT OR TORT, ARISING OUT OF OR CONNECTED WITH ANY NJ SCUBA DIVERS MESSAGE BOARD POST OR BOARDHOST.COM WEB SITE OR THE USE, RELIANCE UPON OR PERFORMANCE OF ANY MATERIAL CONTAINED IN OR ACCESSED FROM ANY NJ SCUBA DIVERS MESSAGE BOARD POST OR BOARDHOST.COM WEB SITE.


-------------------------------------------------------

Link Disclaimer: We provide links to web sites operated by other parties. The links are provided for your convenience only. The presence of a link does not imply any endorsement of the material on the web sites or any association with the web site's operators. We do not operate, control or endorse any information, products or services provided by third parties through the Internet. We are not responsible for the content and performance of these sites. Use of linked sites is strictly at your own risk including any risks associated with destructive viruses.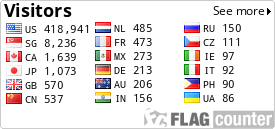 Weather Reports
New Jersey


Shipwreck Expo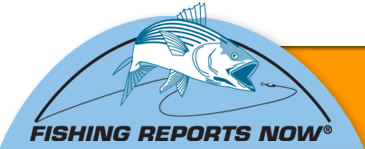 WHERE'S WALDO?

If you like this website, and would like to give something in return, you can make a donation
Your donation will be used to pay for domain & maintenance costs ONLY!
Click the PayPal Donate button below....THANK YOU!