Your post and this post
http://www.comicboards.com/avengers/view.php?rpl=080606163944
has me wondering about the veracity of the events in the ORIGIN too. It will be VERY disappointing if it turns out to have more falsehoods than truths in it considering how recently the series was published.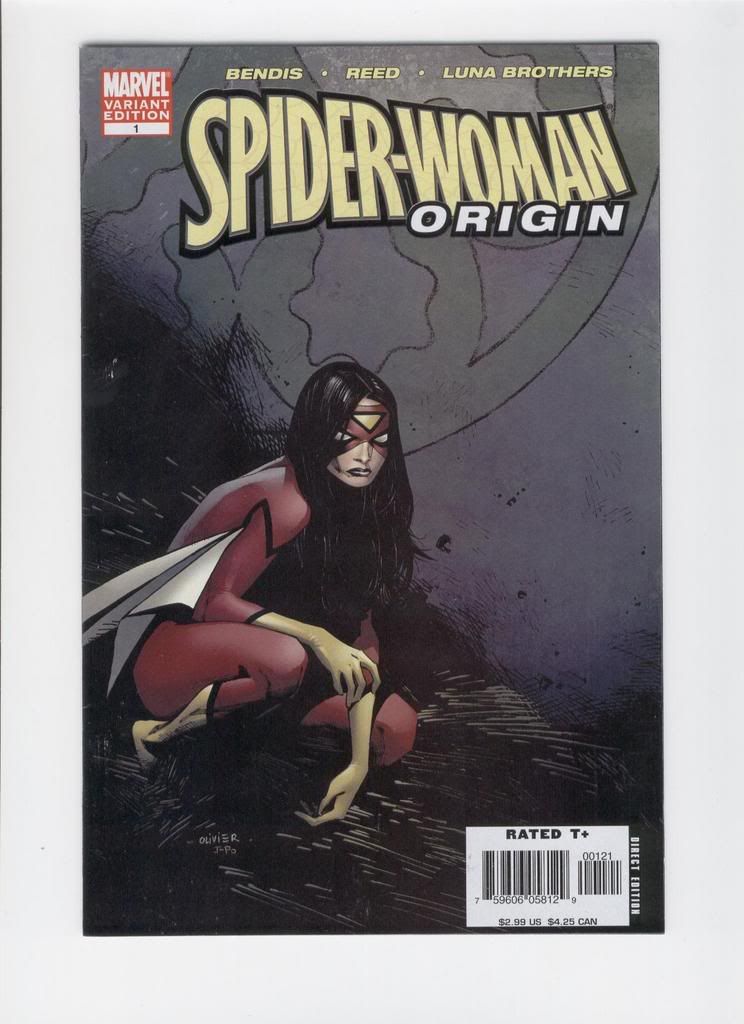 --Previous Message--
: So all of Alex Maleev's concept paintings
: were a joke? From HOUSE OF M through CIVIL
: WAR until now,there was always a dangling
: hope of a solo series. Now...everything was
: a lie? Stabbing Wolvine in the throat in
: the Savage Land...it wasn't even her who did
: it! The whole double agent thing...like
: that even mattered. SPIDER WOMAN:
: ORIGIN...what did that accomplish?
:
: And now the reveal. What a punch in the
: gut, a total FU moment from Marvel. Was
: there even an actual solo series in the
: works or was it all a big ruse? Honestly,
: what was the point of all of Bendis's
: interviews about the series? Build up to
: this big lie? How can a solo series even go
: on now? What can it even be based on, when
: the past three years have not even been
: about Jessica Drew?
:
: I really don't know what to say anymore.
: These past three years, nothing but a total
: lie. Bring a character like this out of
: mothballs and put the wool over the fan's
: eyes in the worst possible way.
---
Comment on latest BATO ish:
Enter the newest caption contest:

Hercules doth beckon thee: