[Post A New Message] [Sanctuary Rules] [Comicboards.com]
Welcome to the Ms. Marvel Message Board!!
Here you can discuss any titles or characters relating to the original Marvel series of the 1970s, or the present series or any series featuring Carol Danvers, Ms. Marvel, Binary, and Warbird.

MS.MARVEL #47
Written by BRIAN REED, penciled by MARK ROBINSON,cover by PASQUAL FERRY
THE STORY: The War of The Marvels is over, but before Carol Danvers can deal with it's aftermath, she must brace herself as she faces down the biggest mistake she made before her apparent death…promising Spider-Man she'd go out with him. Brian Reed teams with Mark Robinson (SKRULL KILL KREW) to bring you THE AMAZING SPIDER-DATE! IN STORES: NOVEMBER 25,2009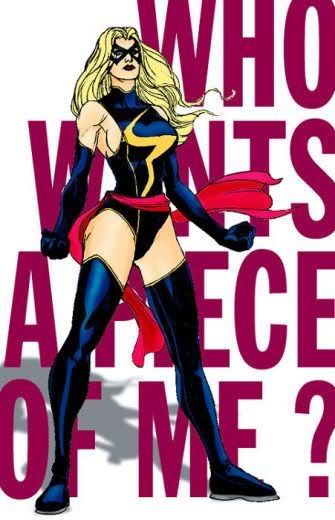 Colored by DGTrixie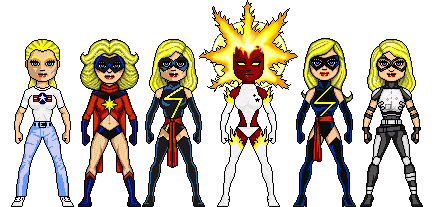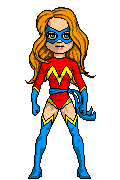 Click here or the picture for information regarding Ms. Marvel!
THIS WOMAN, THIS WARRIOR: The Carol Danvers Homepage
Banner by: ballie
Click here to add a picture. You don't need a website any longer! Just type in the username and password
to post a pic directly from your computer. Username: Irn12 Password: 12345
After you post the pic, just copy the URL from their site onto the Optional Image URL
on our site in your message.


This board is moderated by: WC and vanhelsin
| | | |
| --- | --- | --- |
| | Current Time (EST): 5/24/2013, 5:45 am | |
| | | | |
| --- | --- | --- | --- |
| | Current Time (EST): 5/24/2013, 5:45 am | | |
---


This website, its operator, and any content contained on this site relating to Carol Danvers, Ms. Marvel, Warbird, Binary, etc. are not authorized by Marvel Comics. This site is not sponsored, approved or authorized by Marvel Comics. The opinions of this site are not necessarily those of Marvel Comics and this site is not an authoratative voice of the views of Ms. Marvel and characters and situations as written by Marvel Comics. This site serves as a non-profit scholarly work which reviews, promotes, and documents the elements of "Ms. Marvel", "Binary", etc. in comic books and other media during the 20th century and beyond. All ideas in this site are expressed as a continuation of thought covering the pop culture associated with Ms. Marvel, etc. These thoughts are not necessarily the ideas of Marvel Comics. Some illustrations and words are the creation of others that may or may not have appeared in other publications or websites. Their inclusion in this site is not intended as an infringement of their copyright in any way, but rather is done in the interest of documenting and reviewing pieces of pop culture "comic book" history. Ms. Marvel, Binary, Warbird, Carol Danvers, and other related properties and images are � by Marvel Comics.


---
---
Hosted for FREE by Boardhost.
Create your own free message board!