Hi, Folks!
For Lady Sheaffer collectors, there is the Lady Sheaffer Pens Calendar 2018: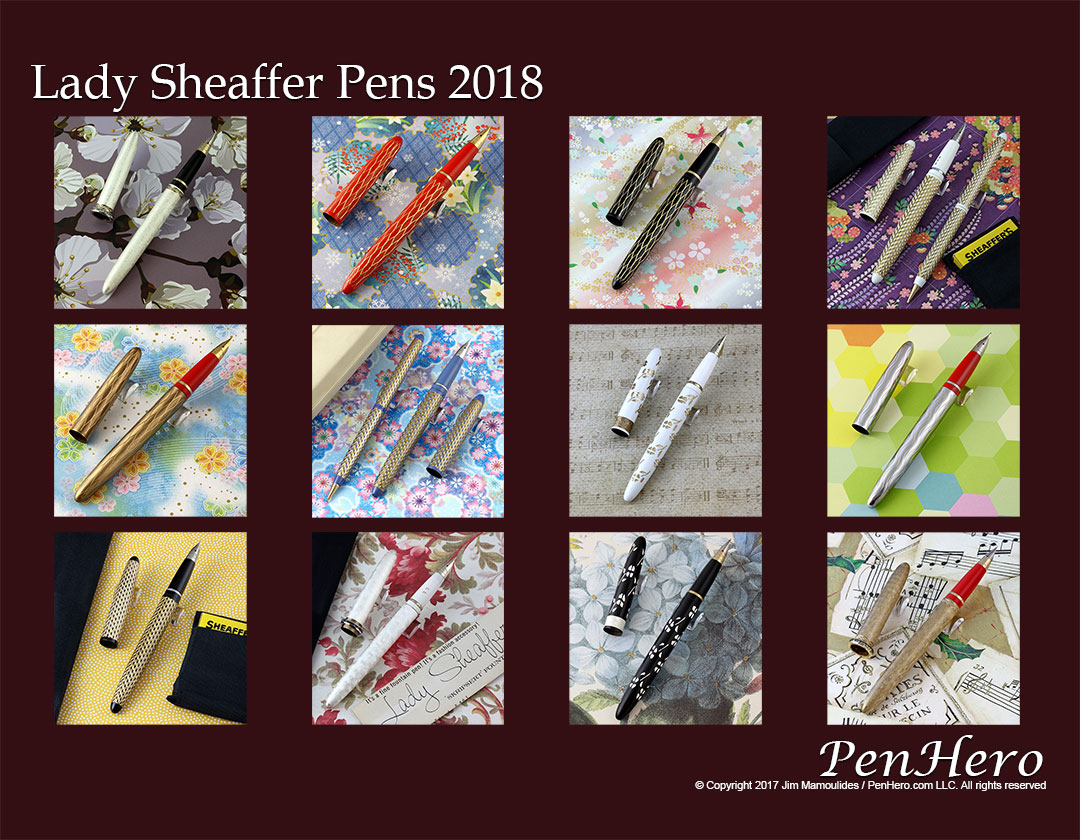 Sheaffer launched the new Lady Sheaffer pen line in 1958, looking to capitalize on trends in ladies fashion. These were cartridge only Skripsert pens that ranged in price from $10 to $35 across 18 different models and were packaged similar to beauty and fragrance products. The pens featured a metal cap and barrel with special machine engraving work, including Tweed, Corduroy, Paisley, Tulle, Moire, Brocade, Satin, Petit Point, and Damask in a variety of colors. The pens used the Sheaffer conical nib from 1958 to 1961, and then were switched to the new inset Stylpoint nib from 1962 to 1964. Each pen has a color section to match or compliment the cap and barrel finish. Some models are difficult to find and highly collectible. Enjoy twelve of these pens in 2018!
See this great calendar here:
PenHero Books and Calendars
Thanks!
Jim Mamoulides
PenHero.com