Hi, Folks!
We are making calendars this year from our daily photo stream and the first two are ready:
These are 8.5x11 inch full color coil bound, gloss cover and 100# paper print on demand calendars from LuLu.com and are $14.99 each plus shipping. You can preview the calendar and all the inside pages and order them at this link:
http://www.lulu.com/shop/search.ep?contributorId=1069557
For Sheaffer Snorkel collectors, there is the Sheaffer Snorkel Calendar 2018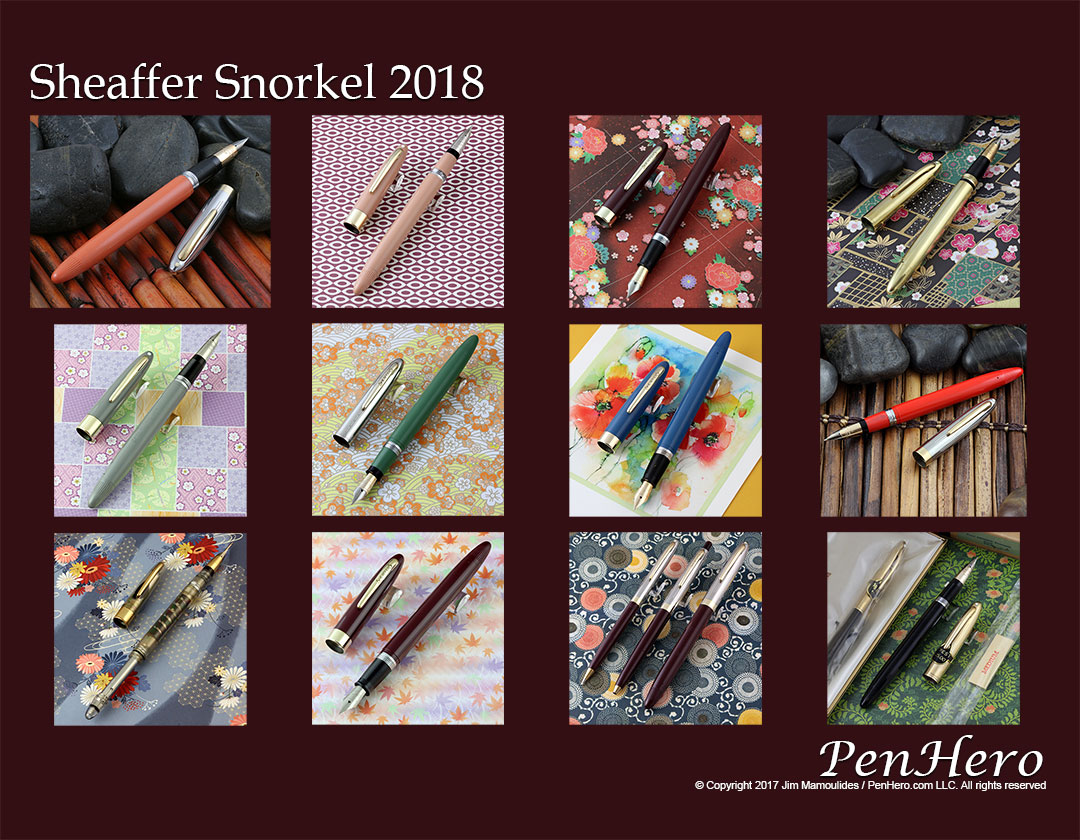 In 1952 Sheaffer introduced the Snorkel fountain pen line, which is recognized today as one of the most complex filling mechanisms ever made. The pen was supported with a heavy advertising campaign, proclaiming its clean "dunk free" filling and ease of use where only the filling tube touches the ink. It extends to draw in the fluid and withdraws when the pen is filled, leaving the point and barrel clean and free of ink. It's one of the iconic Sheaffer designs of the 1950s and this calendar gives you twelve of them to enjoy, one for each month of 2018!
For Conklin collectors, there is the Conklin Streamline Pens Calendar 2018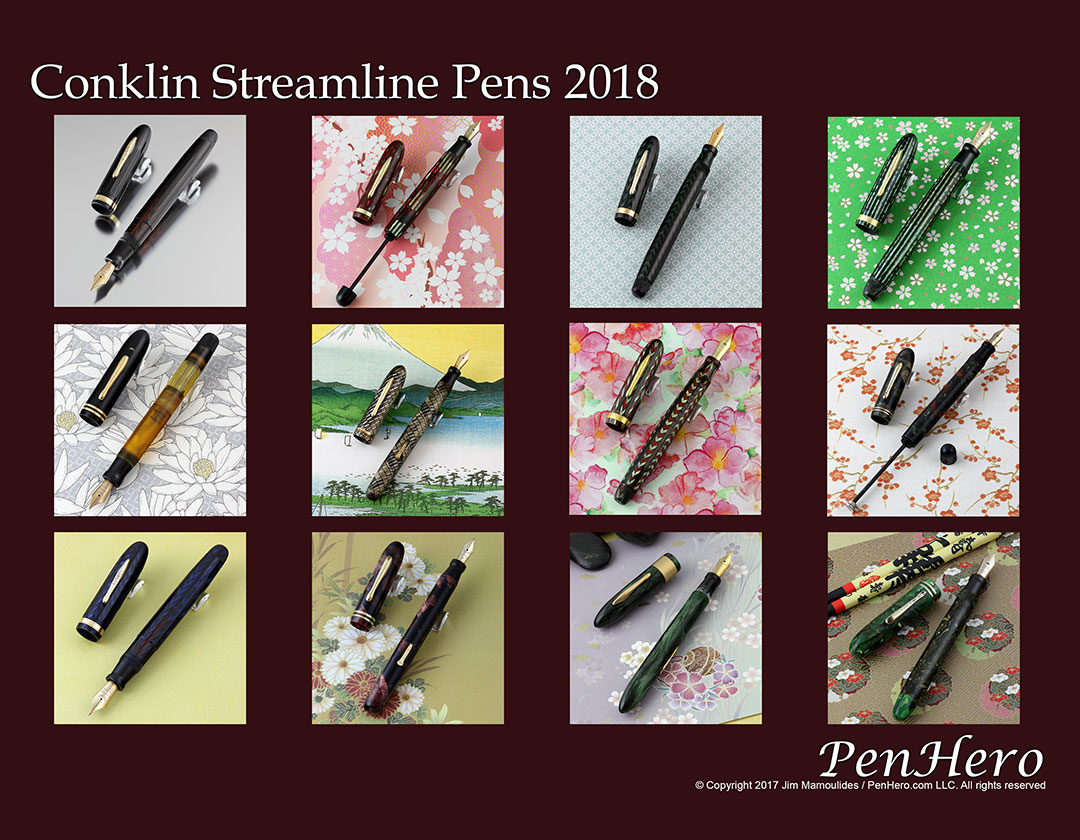 In response to Sheaffer's introduction of the streamlined Balance pen in 1929, Conklin and many other pen manufacturers found themselves scrambling to match it. The first Endura Symetrik, introduced in 1930, was essentially a rounded off flat-top Endura, having the same Endura nib and trim bands on the cap and barrel. Conklin introduced the Nozac, America's first piston-fill fountain pen, in 1931. These pens, and Conklin's All American and lever-fill models, were made in some of the most beautiful celluloids and faceted designs. With this calendar, you can take home twelve collectible Conklin pens from the 1930s and enjoy a new one each month!
We will be adding more to this thread over the weekend!
Thanks!
Jim Mamoulides
PenHero.com