Some pics from this morning
Posted by Jim in Iowa
on 8/31/2017, 9:39 am
Alpine Schefflera is rocking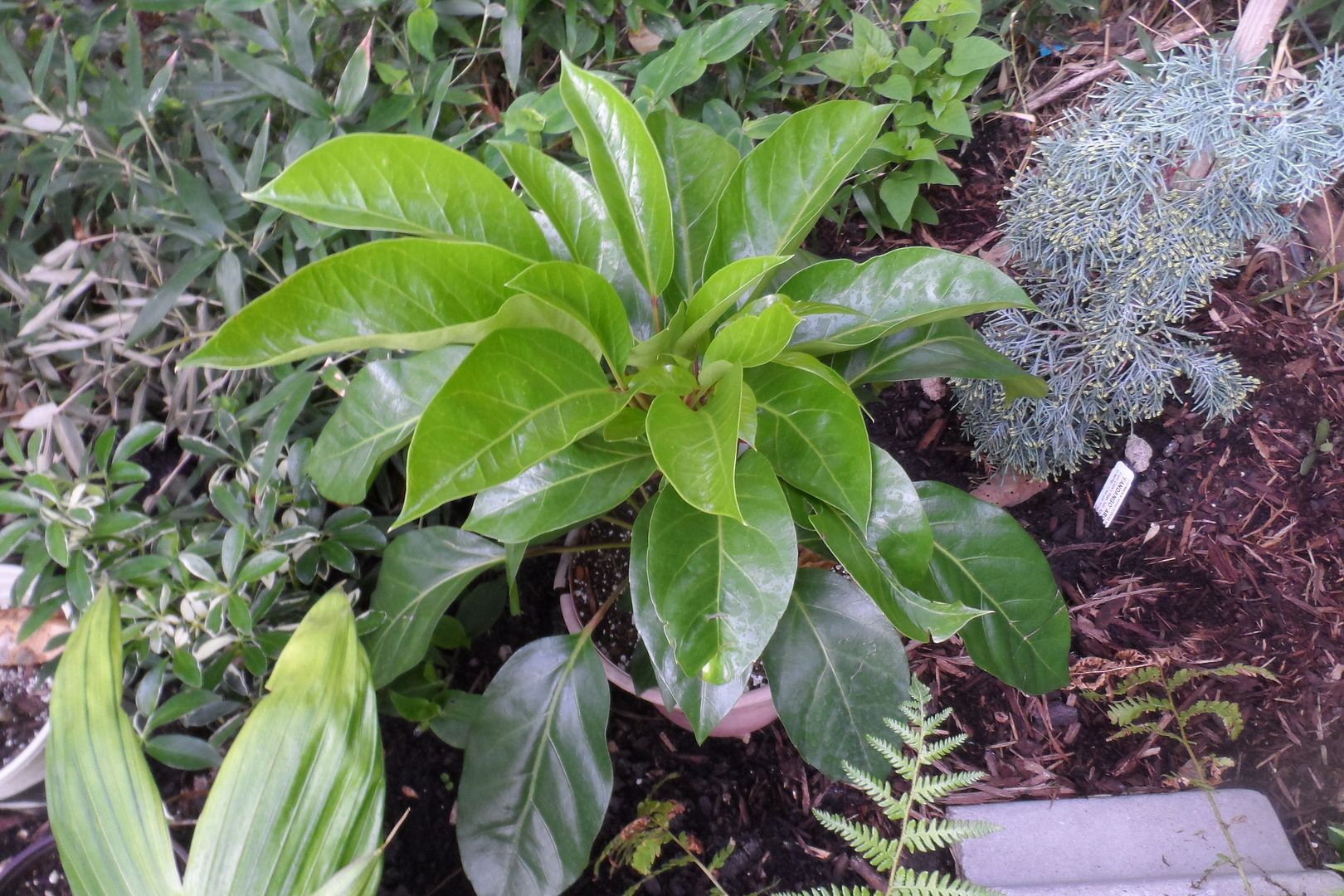 Pencil "cactus"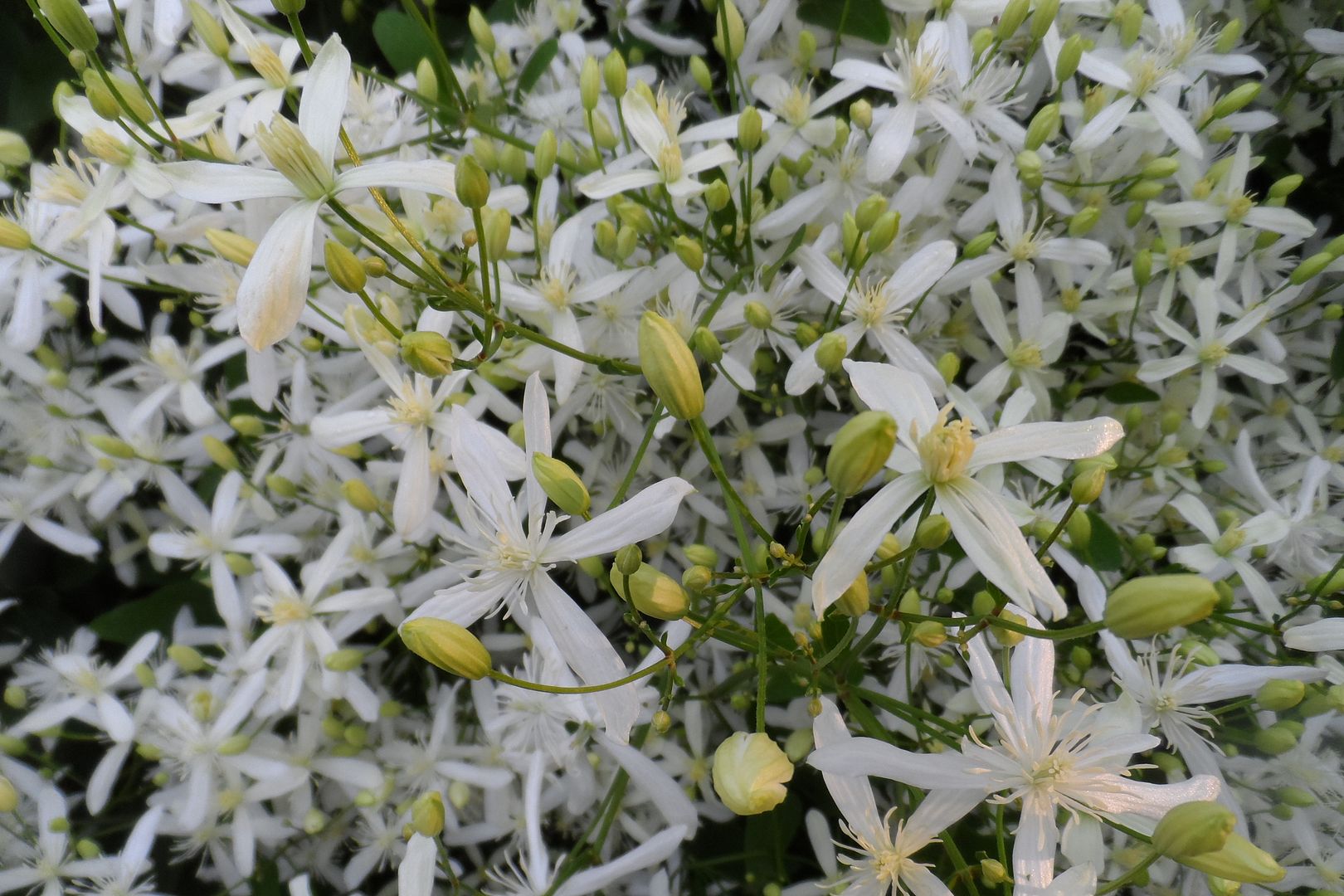 Variegated Manihot...so hot right now! haha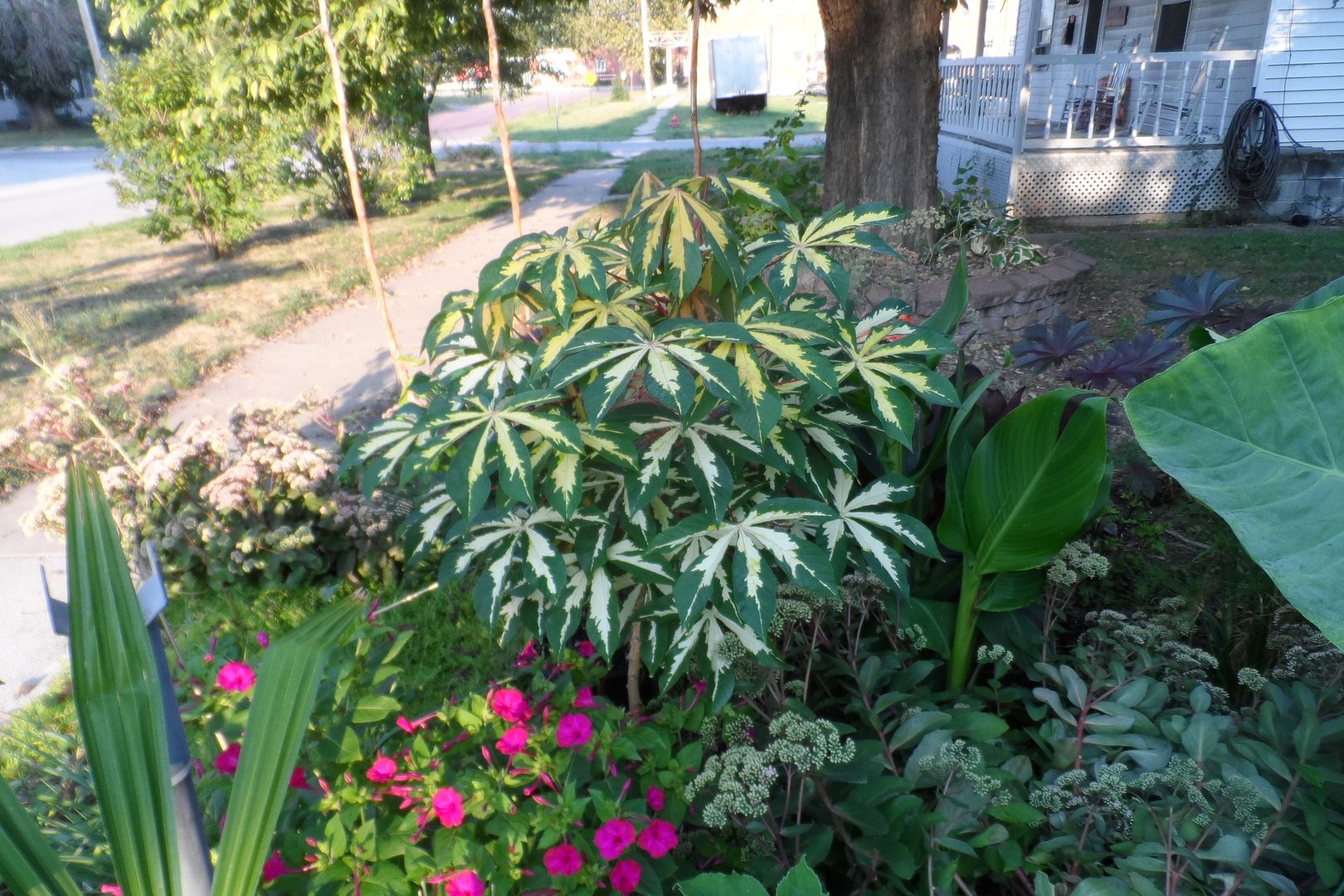 "4 0'clocks are wonderful flowers to have in the garden, fragrance envelops the whole
area on a calm cool morning or night and is so uplifting, like your own tiny
Angels trumpet!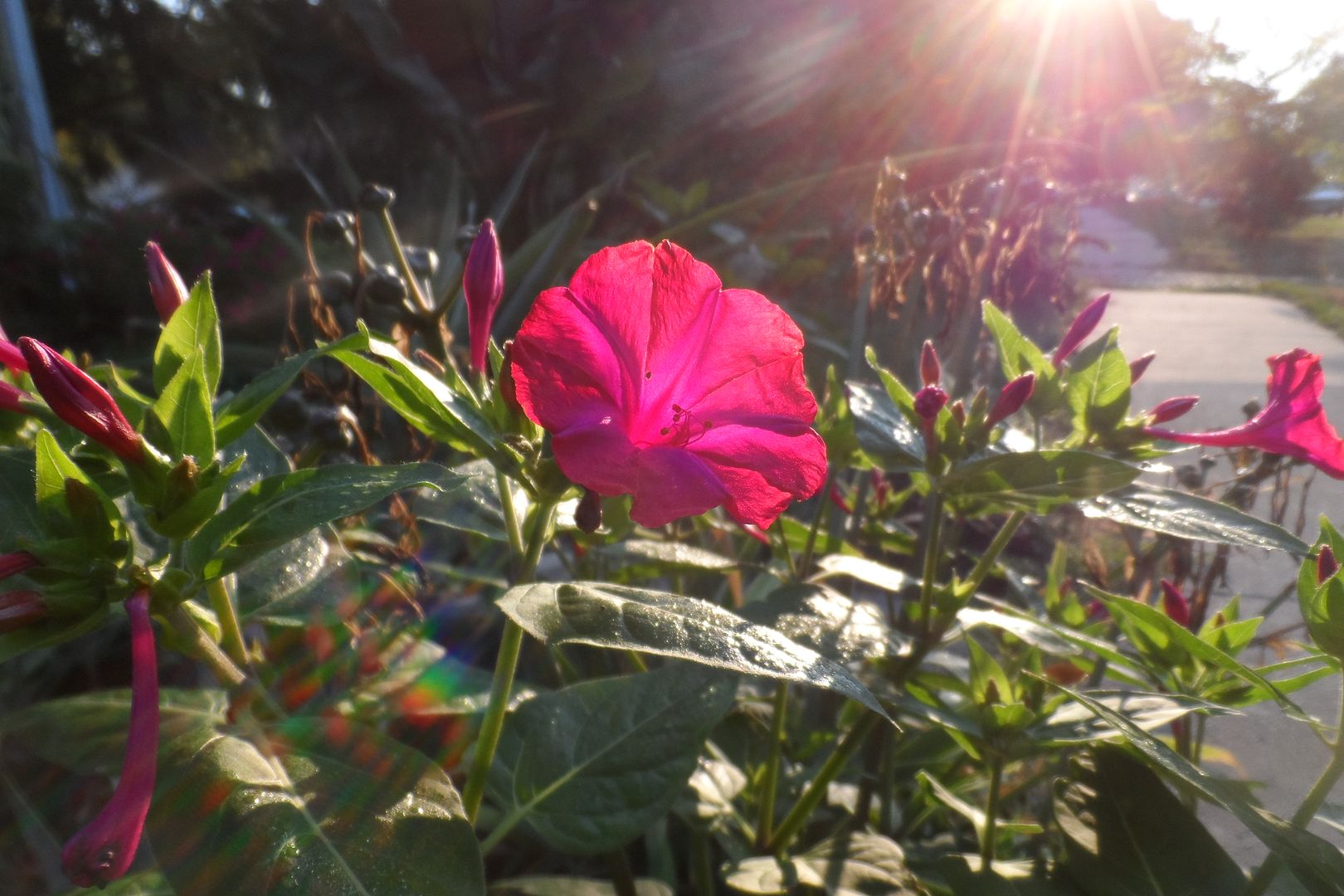 They come back every year from seed.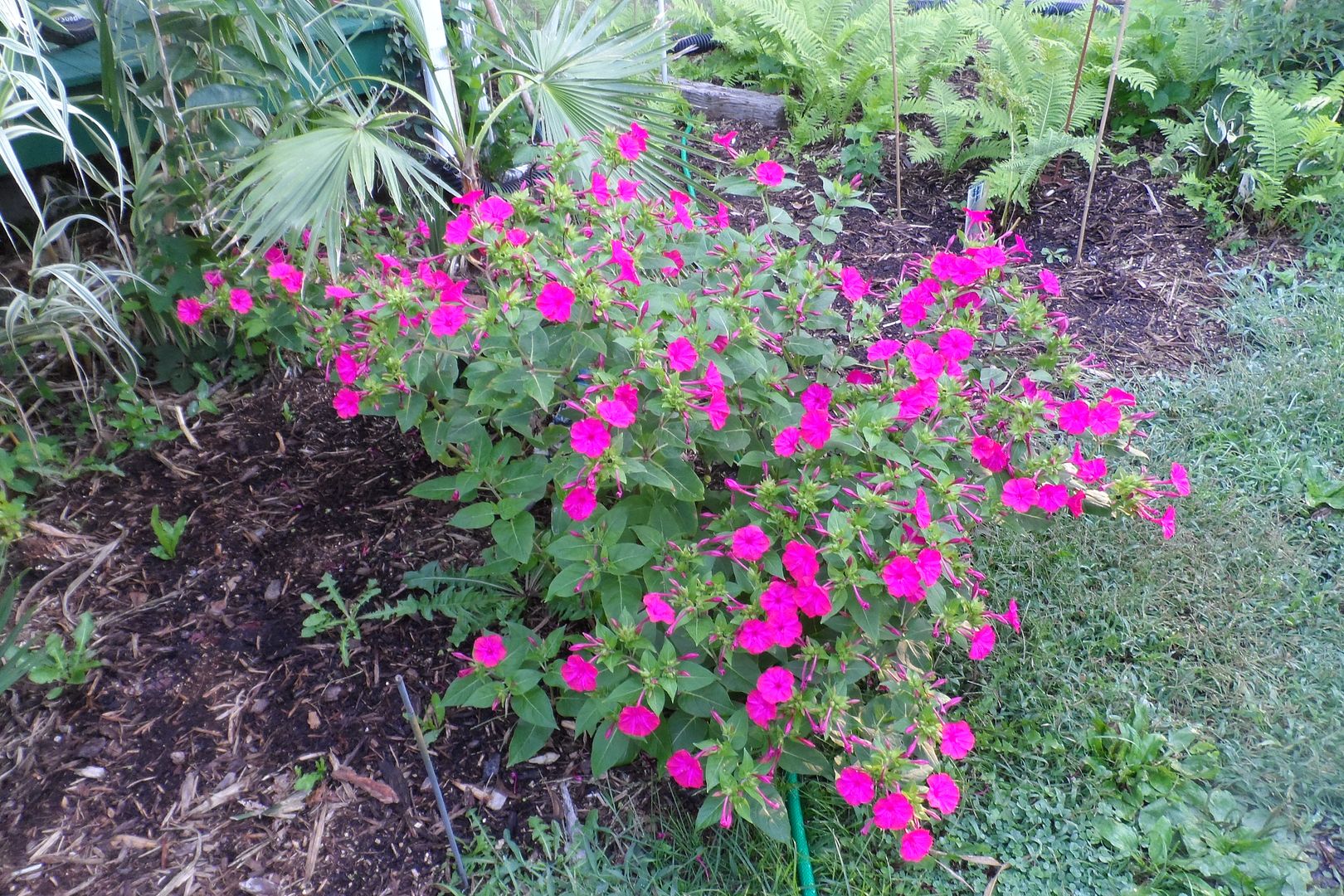 This P.Firherense(sp?) is still blooming, wonderful fragrance like vanilla.








Agave too, just about done flowering and ready to be removed shortly
after 10 years, great plant!
Its putting out some pups too so it is not totally ever out of the picture.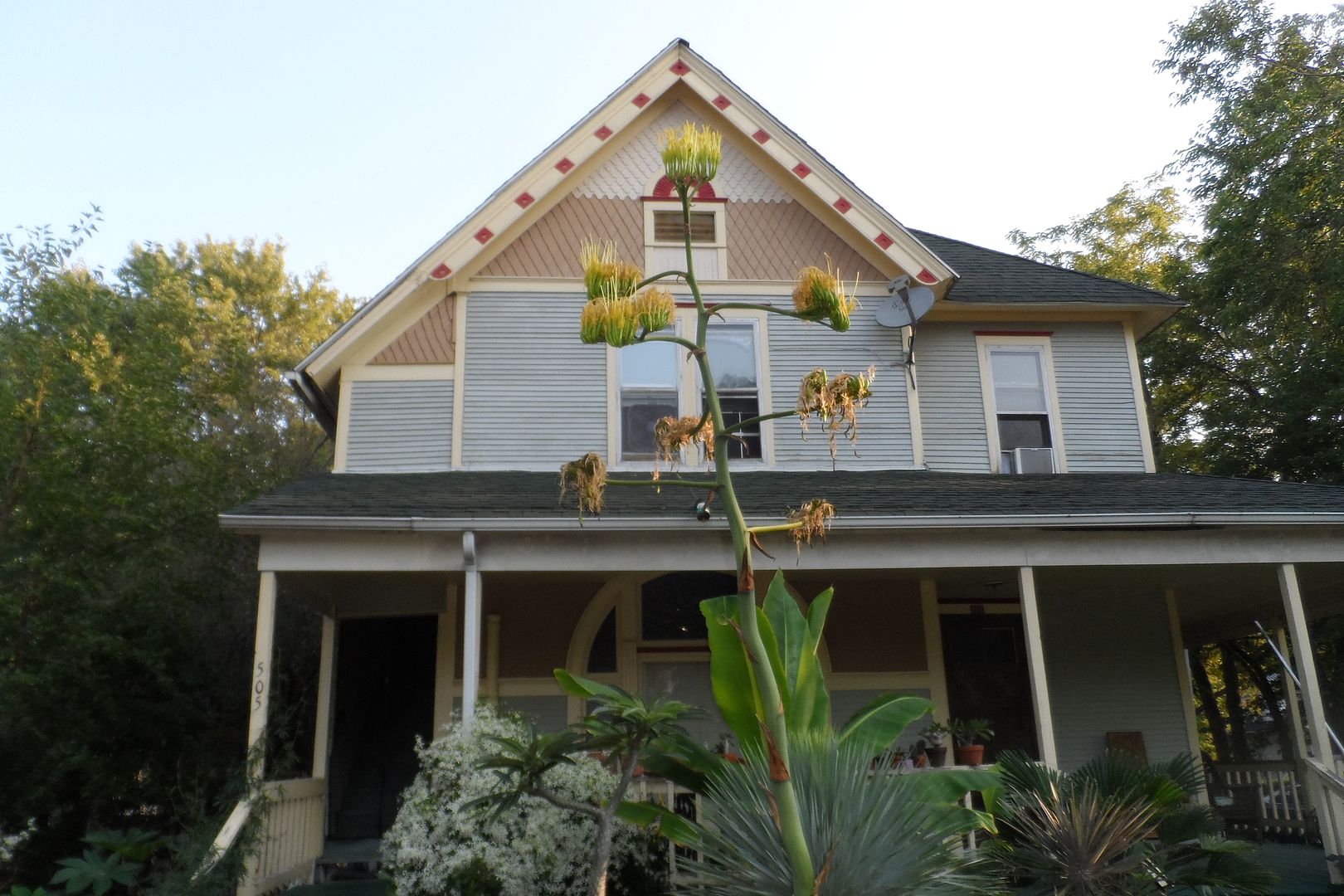 Just ignore the ugly plants in front of the "Banana" plant....Chinese snow banana or
Ensete Glaucum having a monster year in spite of the drought...just hundreds of
$$$ worth of watering. Arg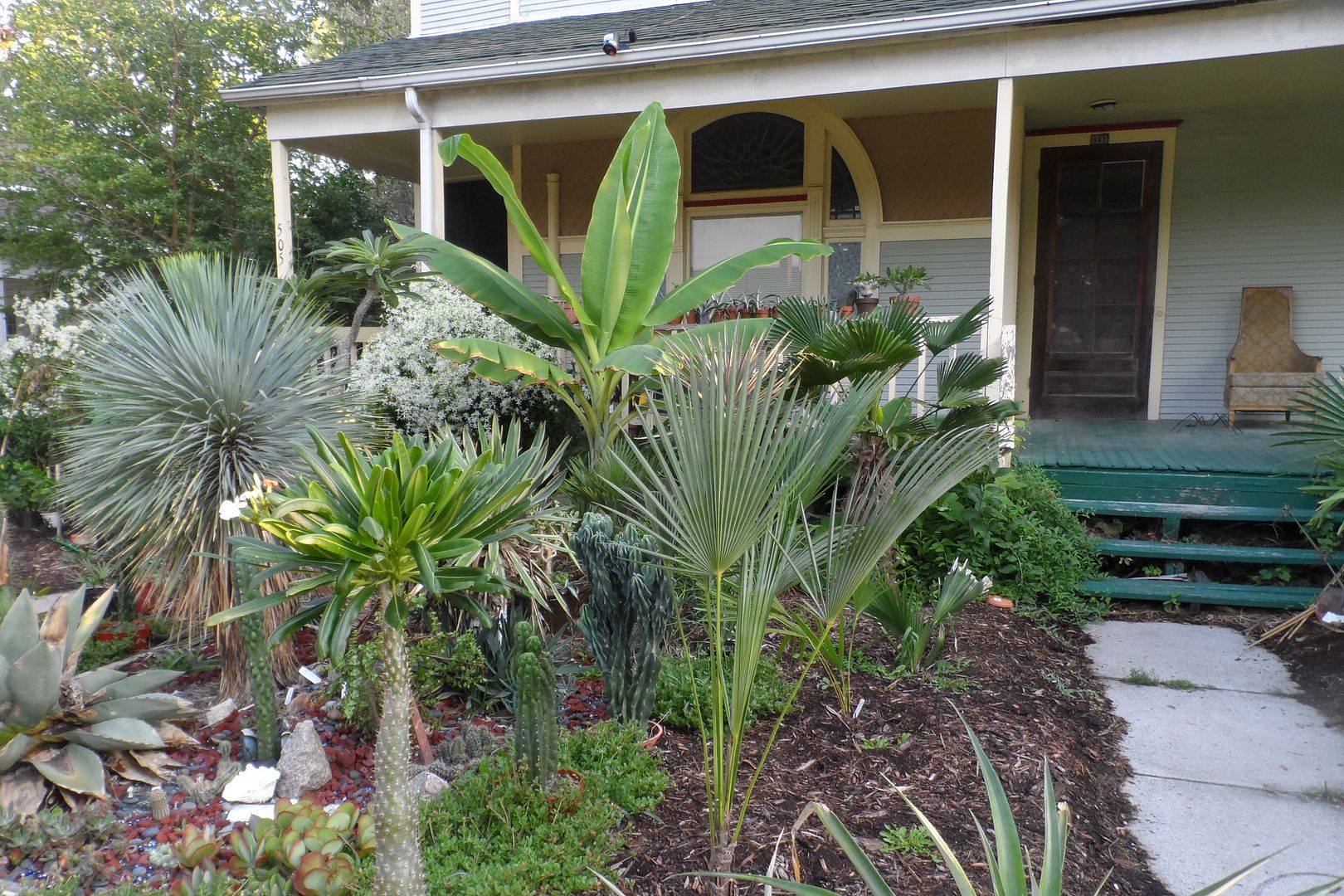 Really enjoying this E.Gaucums growth, seems like a new leaf every day almost, not quite....
the gutter is 11' so it is getting there.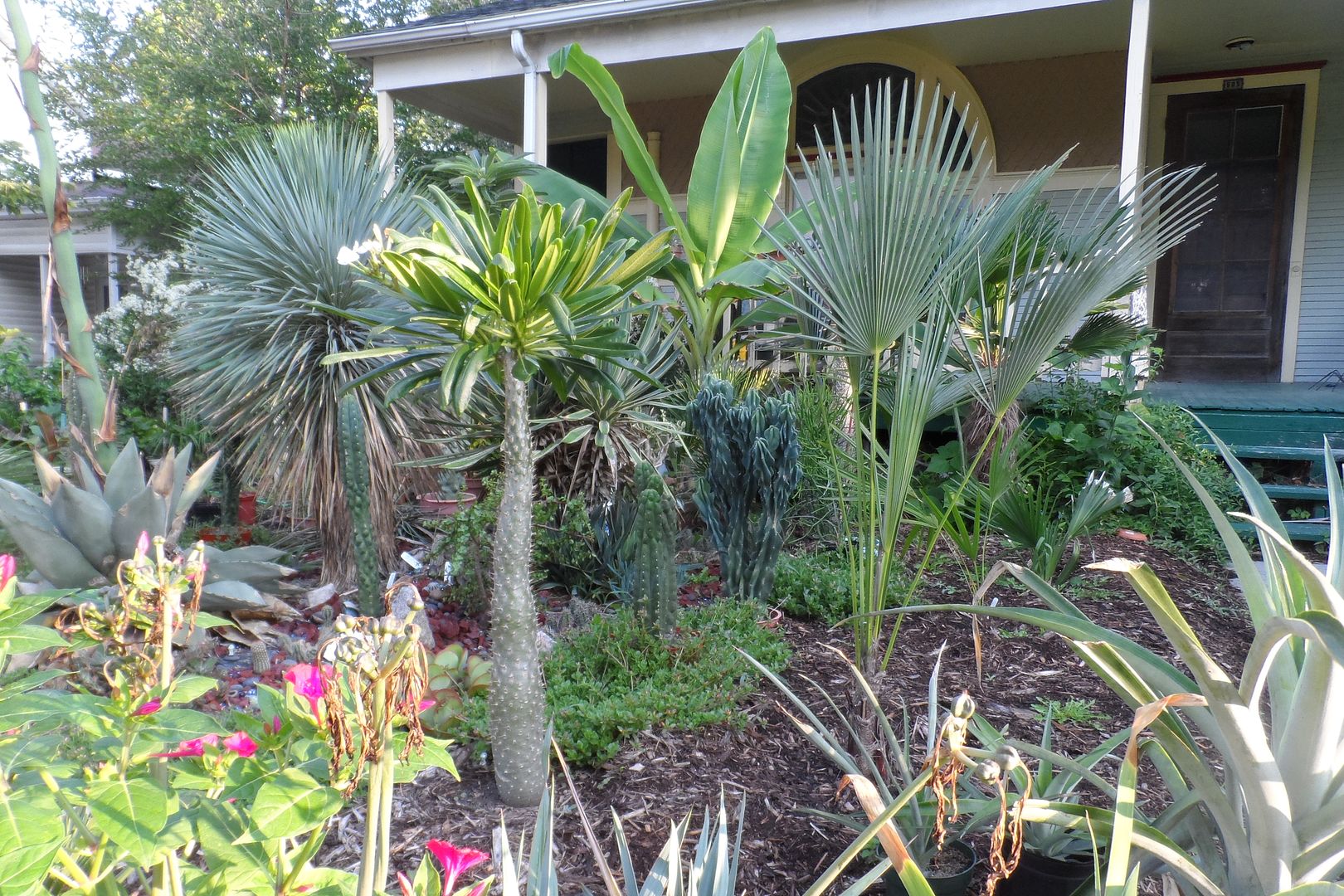 All of these Tree ferns were in rough shape when I got them, most have put out 3
new croziers.....they grow fast and you will never curse the cool temps again
with T.ferns,luckily our 100F temps (not many) broke right when they got here
and it has been T.fern weather ever since, except for the rain.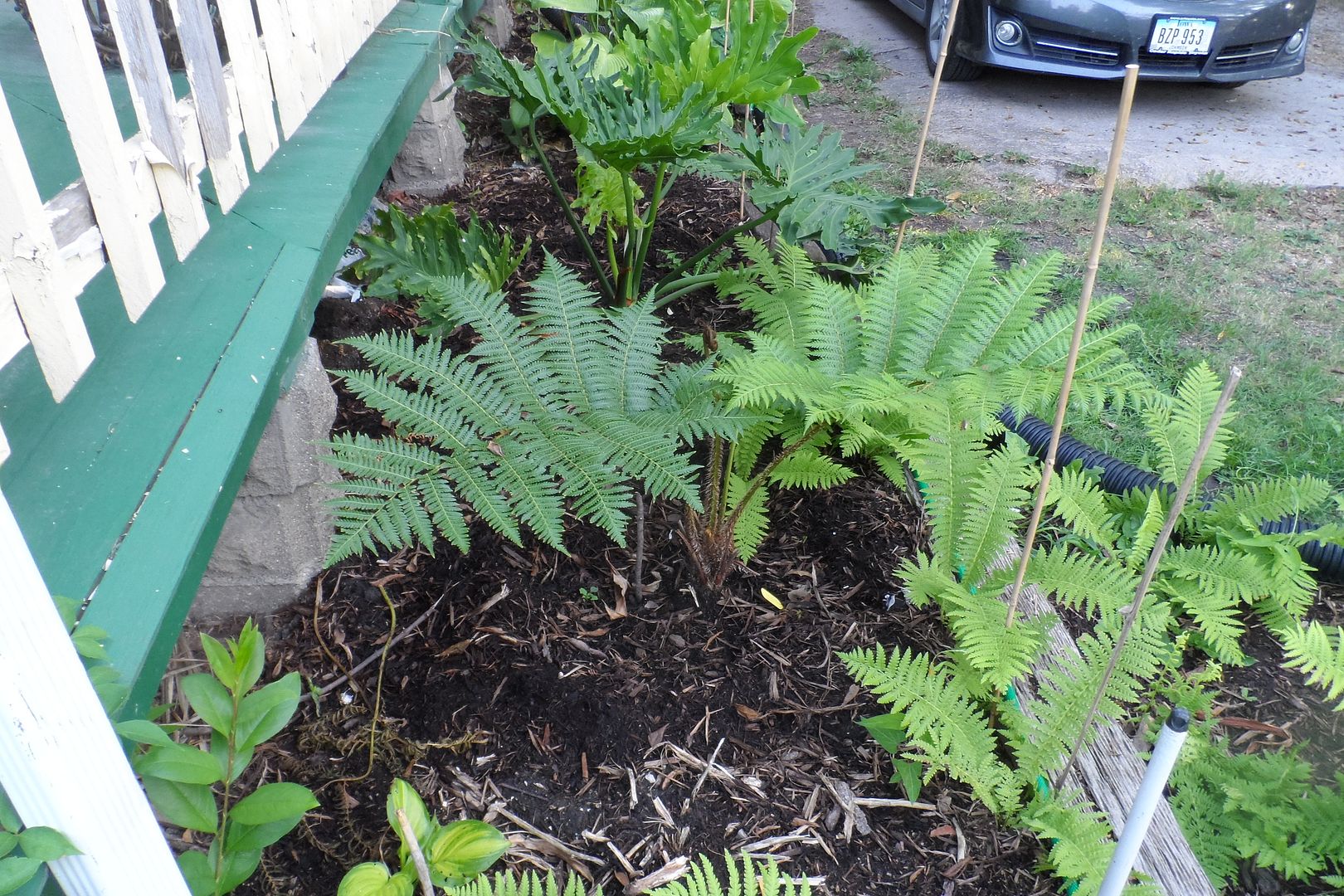 Another C.Brownii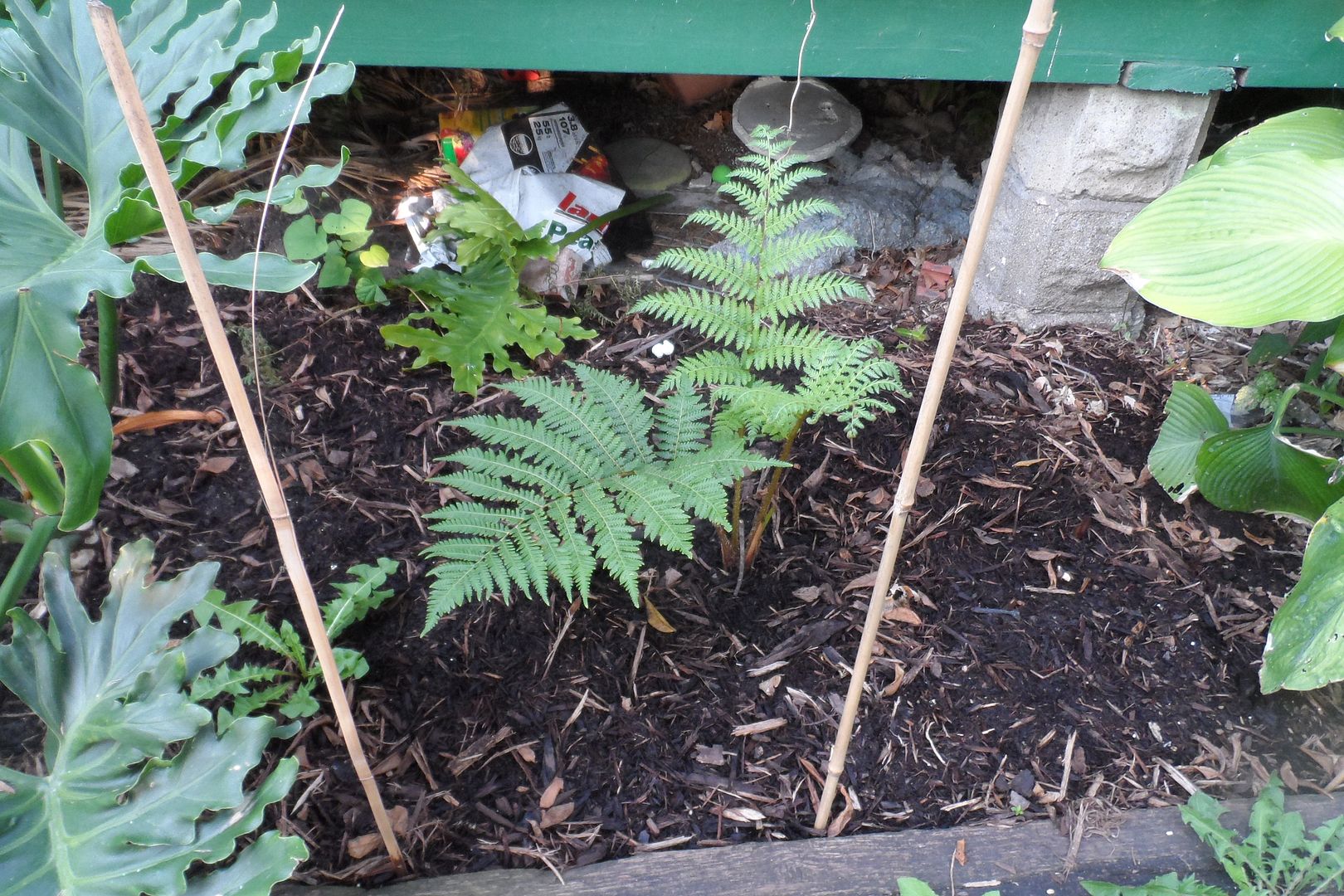 C.Cooperi coming back nicely after surgery to remove a second growth point/or fused ferns.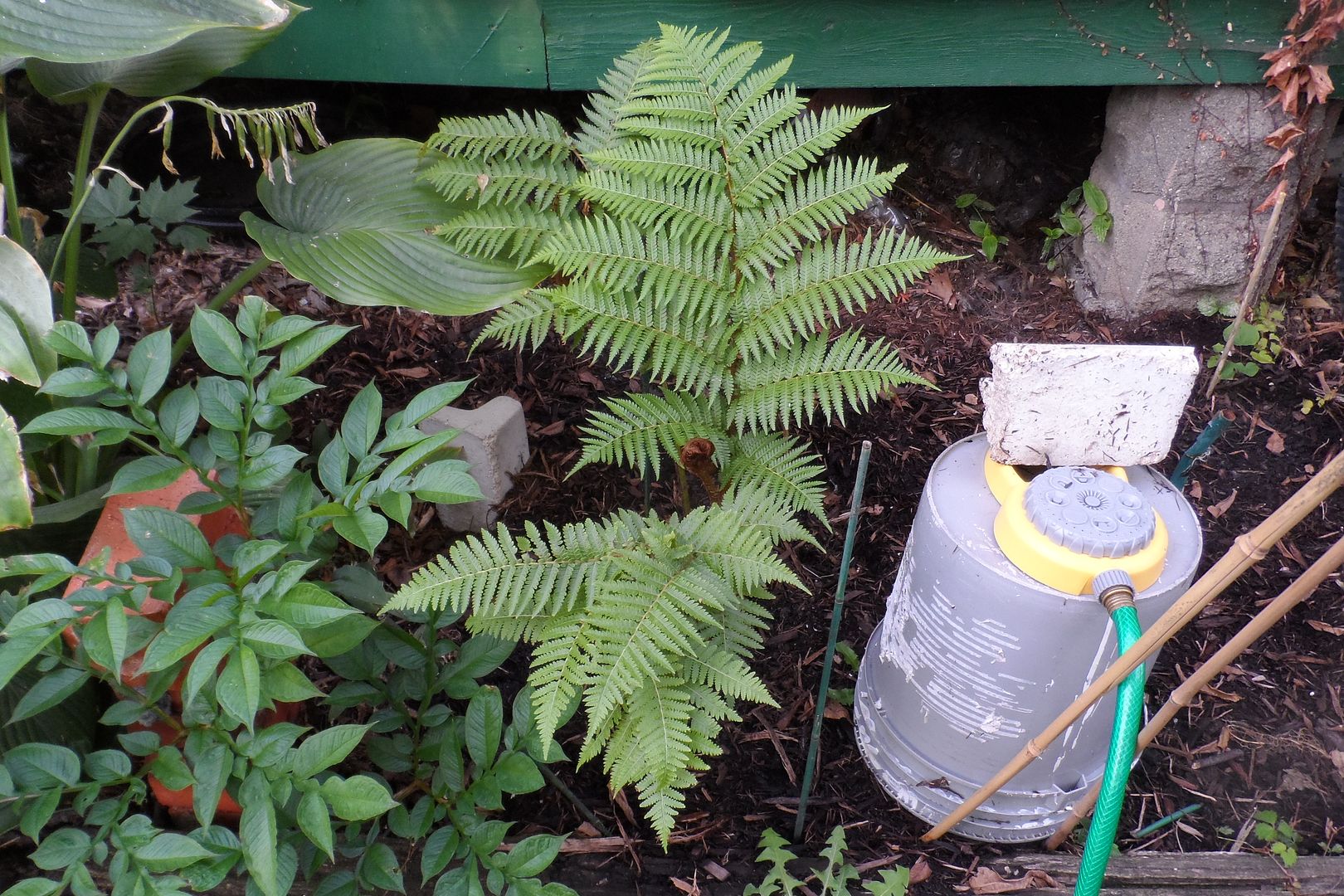 Somewhat rare(in cultivation) but very small C.Robusta.




Beautiful Blechnum....throws out red coloration on new growth.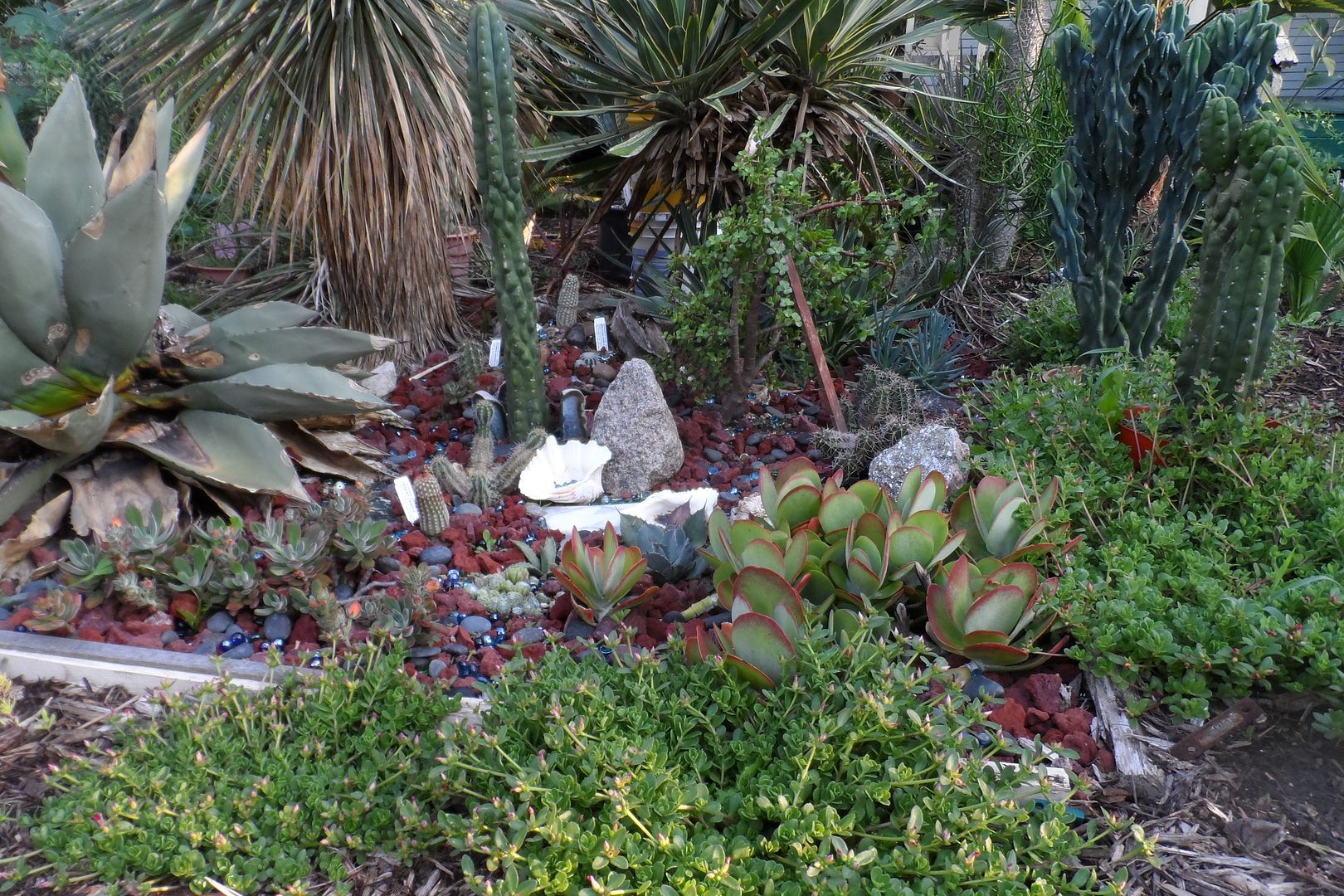 This is odd...the one in the red pot is an 8 year old Princeps,so a little slow....
the other 2 are Takil and I have no idea why the leaves are so stunted.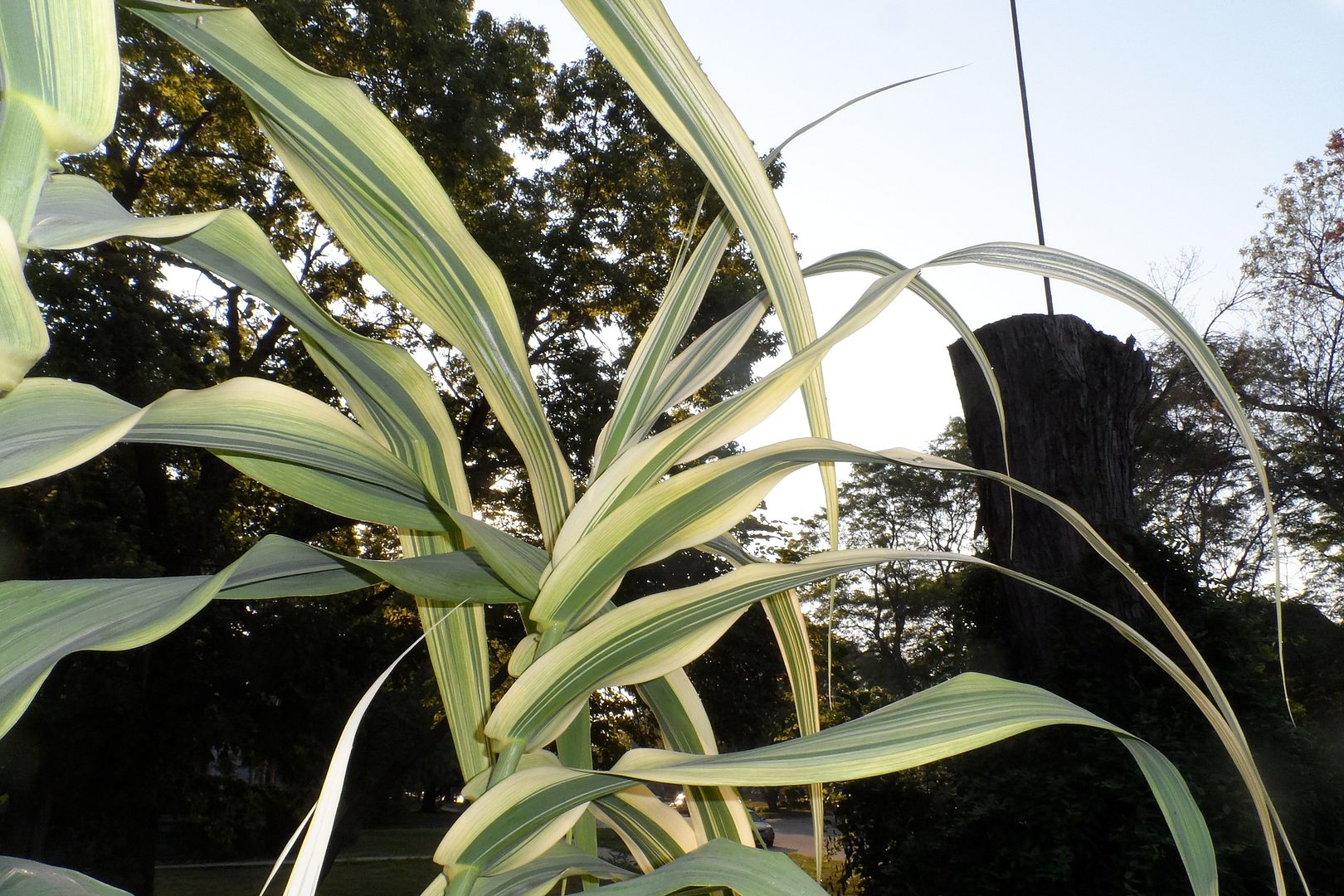 Another nice Tahitian Princess bloom...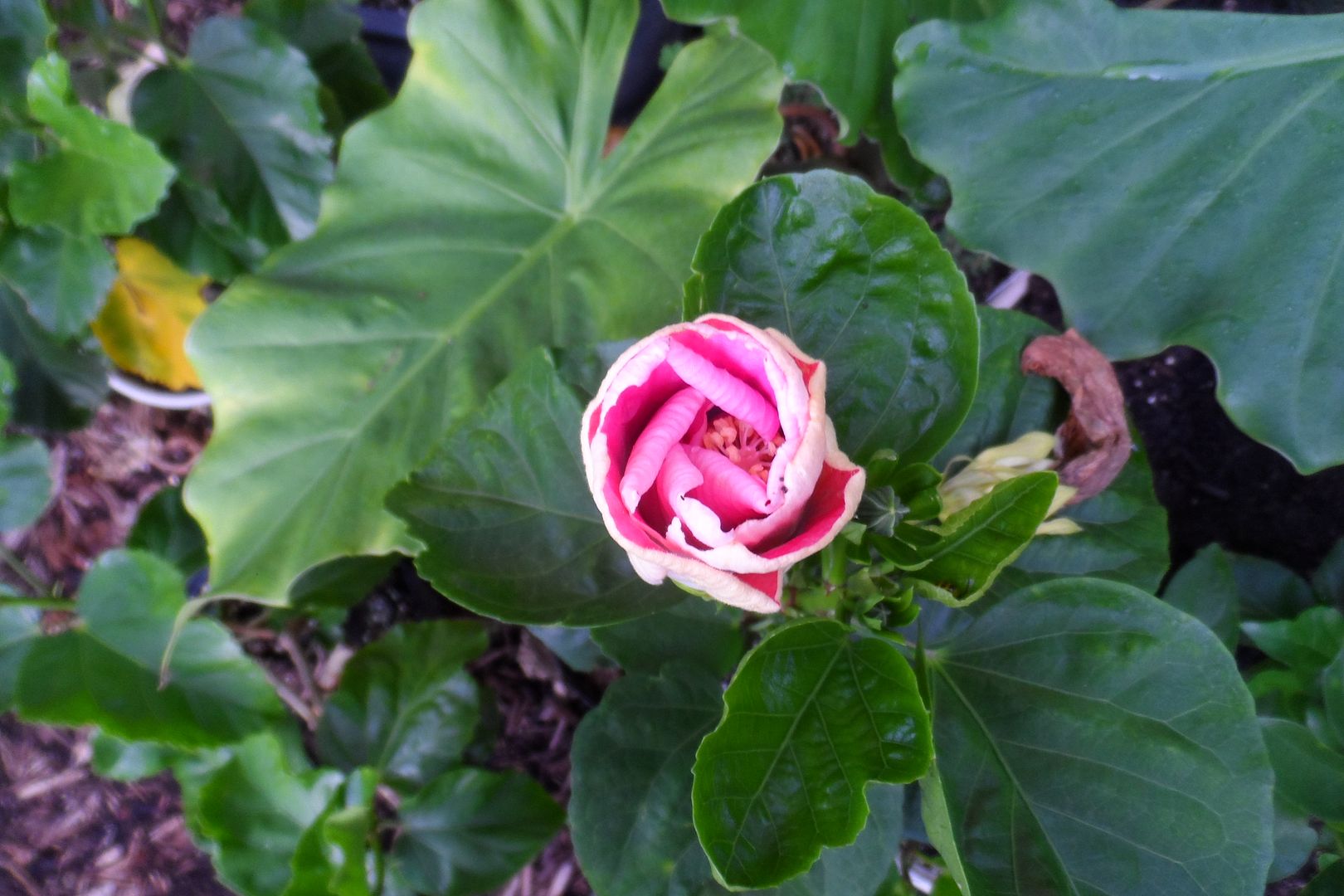 Thanks for looking!


Click for weather forecast
---