Re: other Fuchsias I have grown successfully
Posted by RonDEZone7a
on 8/2/2017, 10:56 pm, in reply to "Re: Fuchsia magellanica"
Fuchsia magellanica is definitely tricky to grow here. And you need patience because it does not come back early. But, it can be done!

Other typical "hanging basket type" fuchsias are challenging here as well, again because of summer heat and too much sun. I have been known to claim, I could kill a fuchsia faster than any other plant.

I have since learned about 2 fuchsias that grow well here. One is Fuchsia tryphilla, below (I've grown cultivars 'Gartenmeister Bonstedt' and 'Koralle'). These are heat tolerant tropical fuchsias, that can even handle sun in summer here (at least, half-day sun), as long as they are watered enough. But they are totally tropical (from the Caribbean, I believe) so not at all hardy here.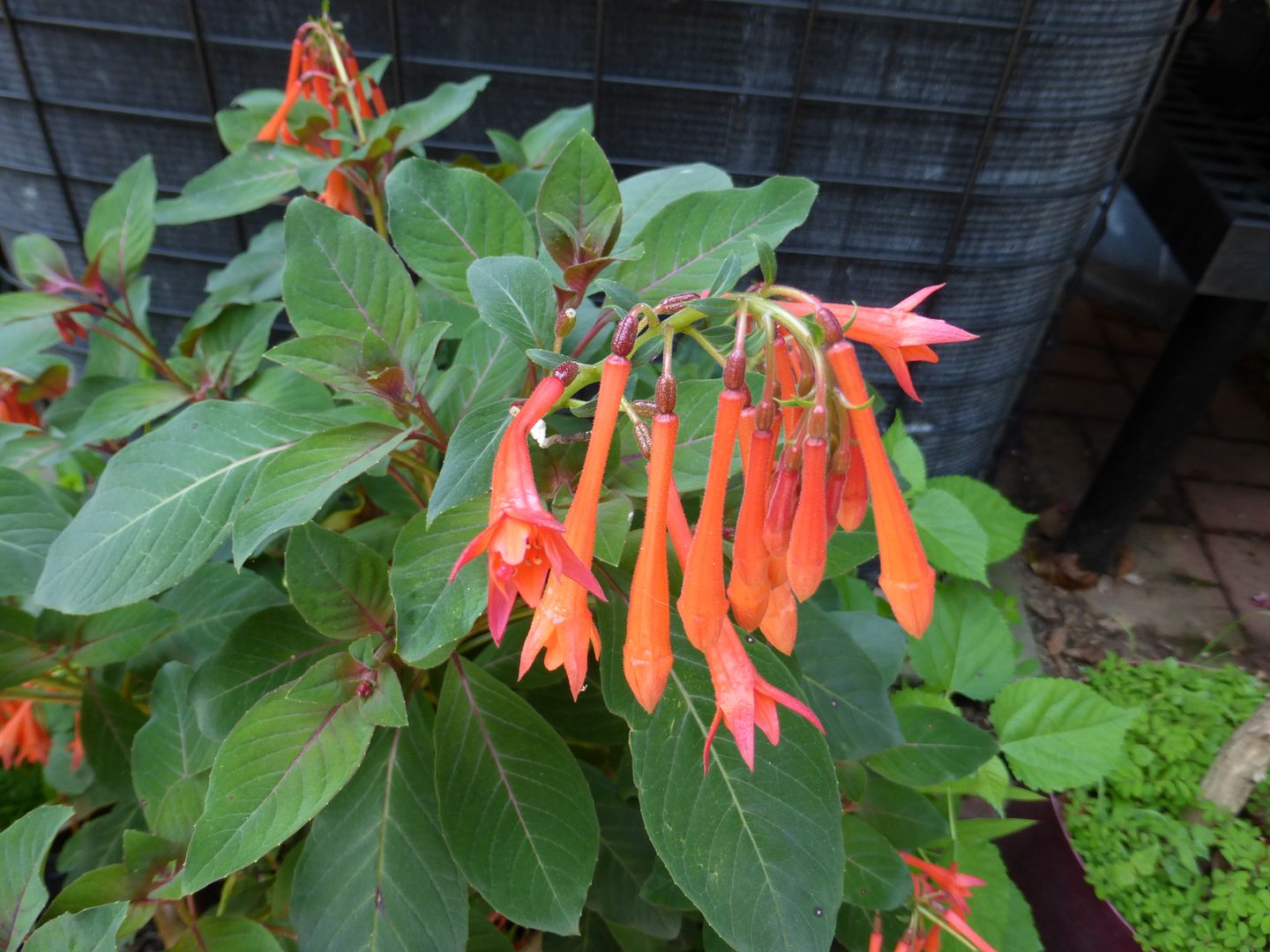 The other Fuchsia I've had luck with is a heat-tolerant cultivar called 'Angels Earrings' (below) that I bought from Plant Delights. This one looks like a traditional hanging basket fuchsia but it is way more heat tolerant - can even handle a little sun, even in summer. Blooming slows down in July / August nut resumes in fall. Rated Zone 7 hardy but I have only grown it in pots and overwintered it in my greenhouse shed, kept from going much below freezing.

---
RonDEZone7a
Wilmington, Delaware
USDA Zone 7a / Sunset zone 32 / Heat zone 6
State Tree: American Holly (Ilex opaca)

---