On May 22nd, a lady I know had her landscapers rip out one of her needles and three minors with a chain. She asked me if I wanted them because I had recommended blue pots to her once when she complimented by yard. She said they were over-growing everything. She did keep two needles and two minors. This is what I found in my yard on May 25th. No digging to preserve the roots was done. Every spec of green was cut off the needle. The only green you see in the photo was a frond they left on a minor.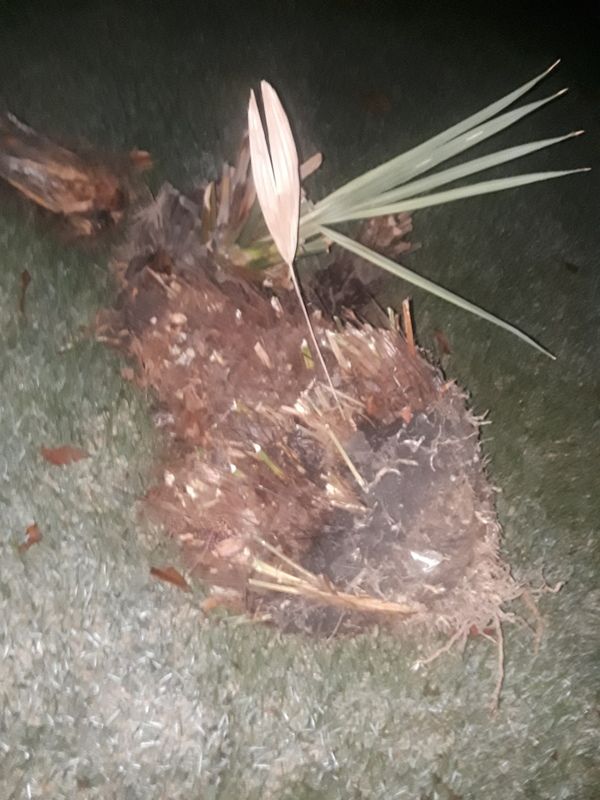 This is the needle on July 4th. Amazing recovery in my opinion.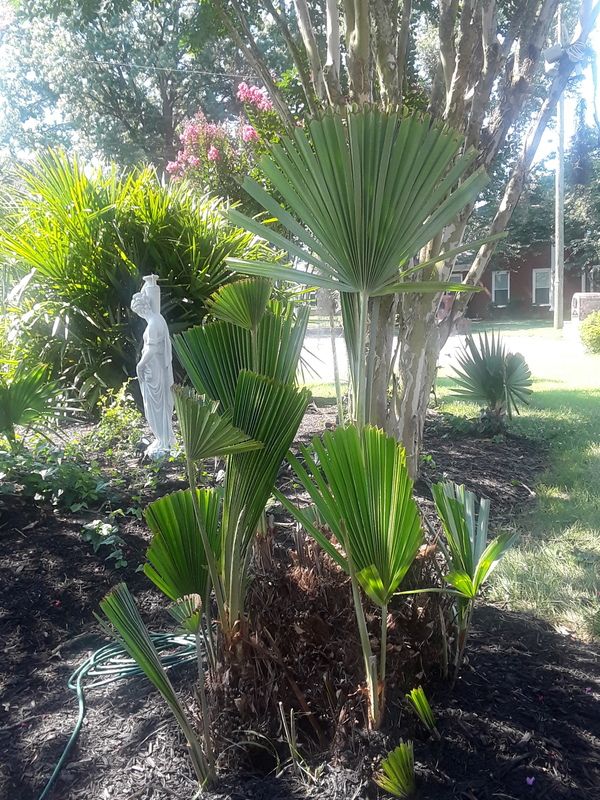 The two minors have one frond each- which are staying green. They are both producing new spears so I will post pictures of them soon.
As you know, I don't use any protection. The best some of the palms may get is being planted closer to the house but my main palm bed is not. Recovering sagos.
I cannot win with kudzu and other vines. This is after spending an hour cutting away vines from this crepe and trying to get them from the roots. Every mulch bed.
I think these are windmill seedlings in a needle.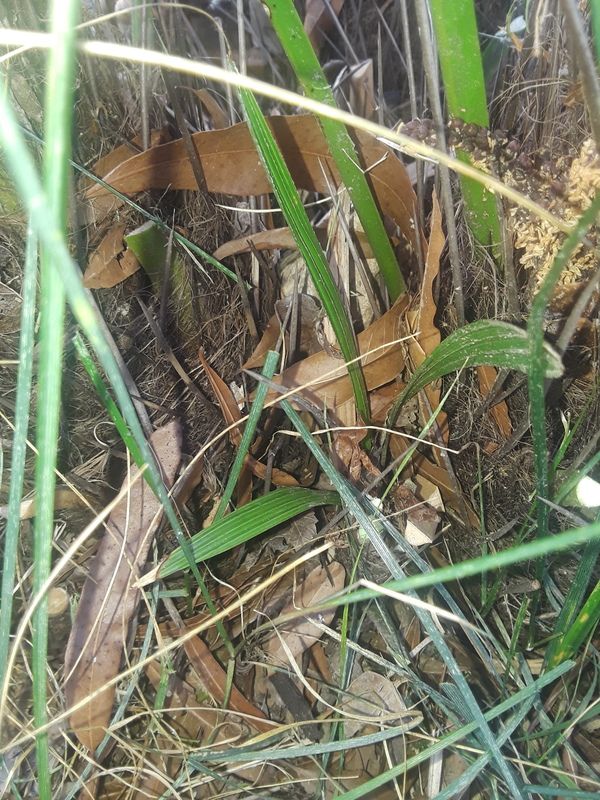 Needle seeds after a hours of trimming.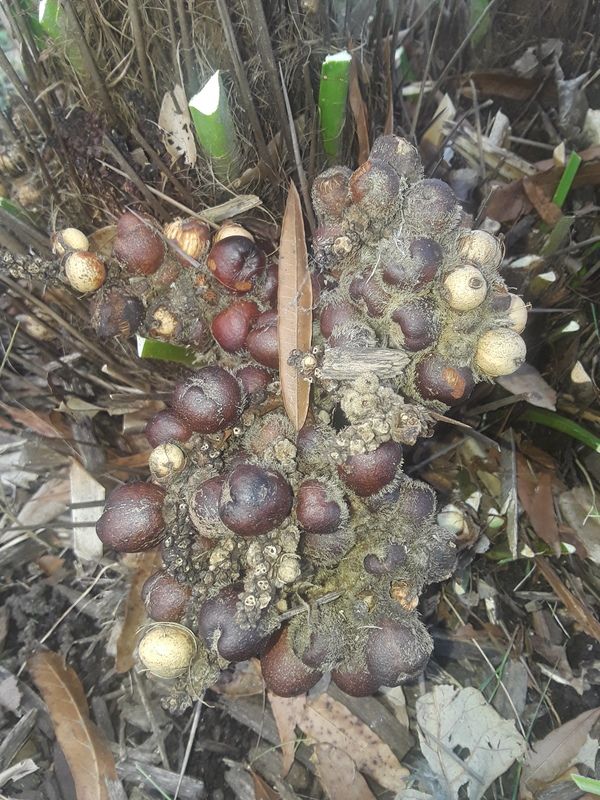 Unprotected palmetto that won't quit in it's nice snug spot.
These are those minors that were originally seeds from the mother plant that traveled across the yard and planted themselves in this strip. I kept the ones growing that were in a line. The neighbors don't mind.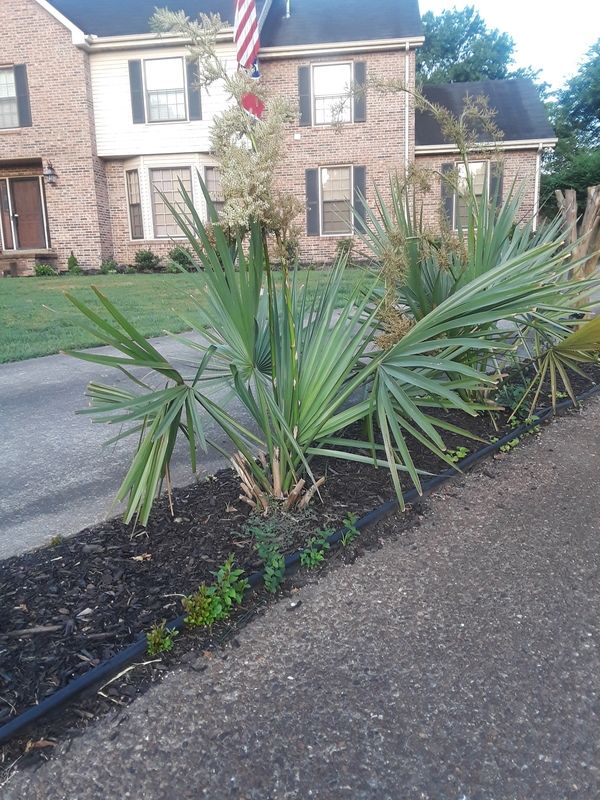 Needles in public.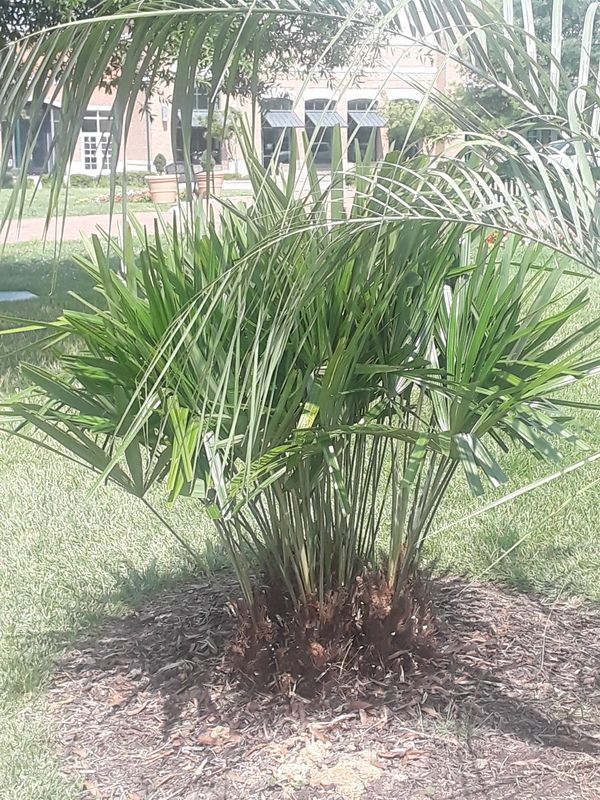 The pindos in front are temporary because the shopping center is re-landscaping with steps in the fall.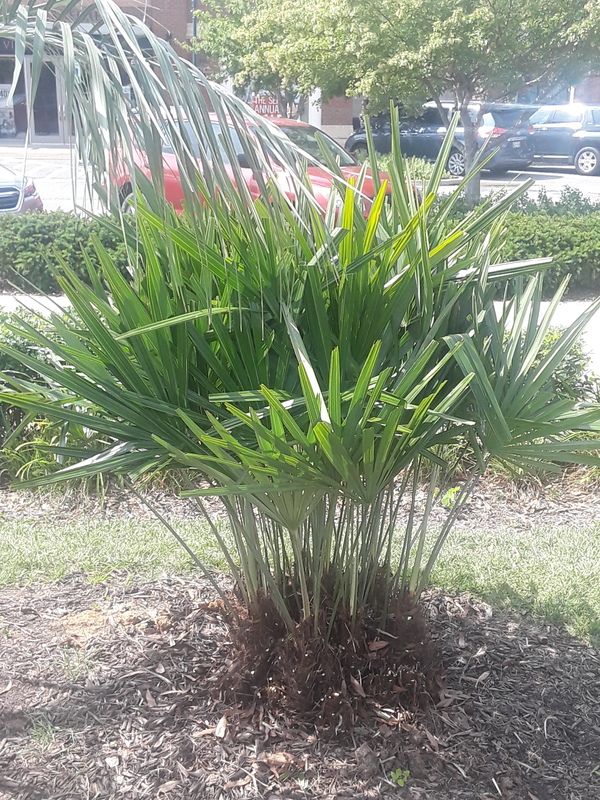 Thanks!