This kids have been spending the last couple weeks up north with the grandparents, so I took my wife on a cruise...
...in the beat up 10' aluminum boat out back with the 4hp 1979 Johnson outboard
It was just after the tropical storm passed through last Saturday so the gators were out for some sun and food
We saw five gators total in about a 3-mile stretch of the bayou behind our house. The one you can barely see in the horrible pic below was huge and thrashing about. My wife jumped to the back of the boat and begged me to turn around instead of getting some good photos. So this is all you get...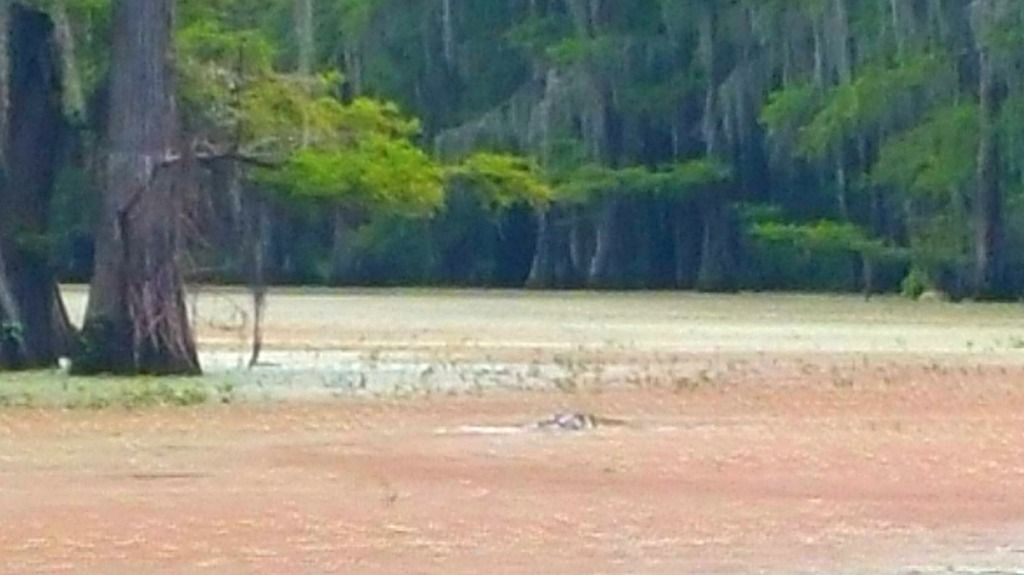 In case you didn't know, bayou's are slow moving rivers or streams that are known to flow in either direction.