Callas are starting to bloom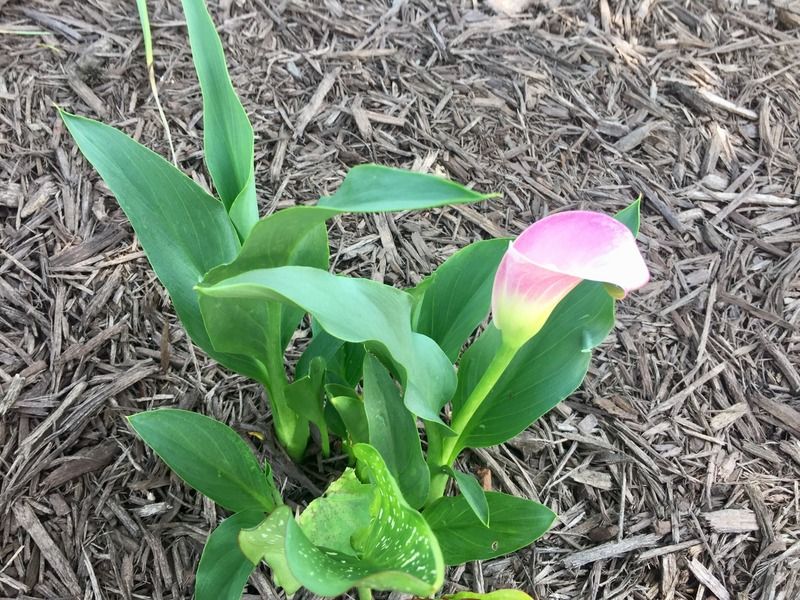 Minor blooming and canna is close. Everything here overwintered with just a little mulch.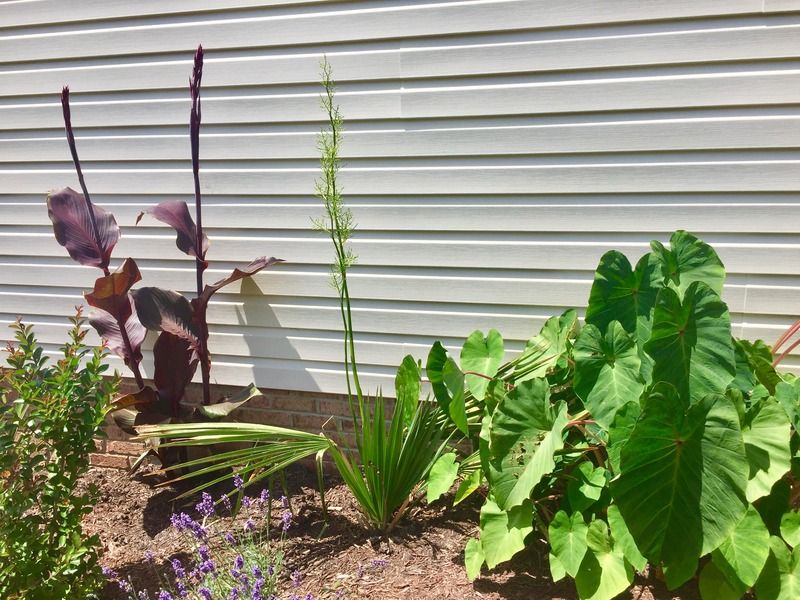 Canna Pratoria also survived with mulch.
Doesn't look like much yet, but this Alocasia Calidora overwintered with only mulch. These purple heart came back with no protection; first time ever. New lupine. All cannas, and many purple hearts and Mexican petunia overwintered here first time ever with no protection. 2nd year Mexican petunia made it. Mexican petunia and Pink China EE's are almost becoming weedy.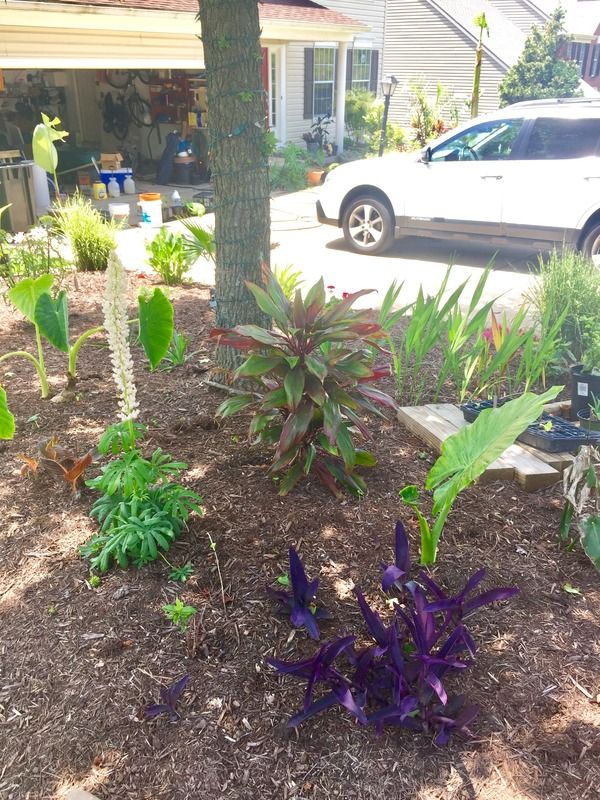 I know I post these flowers every year, but I love them and they are starting to bloom.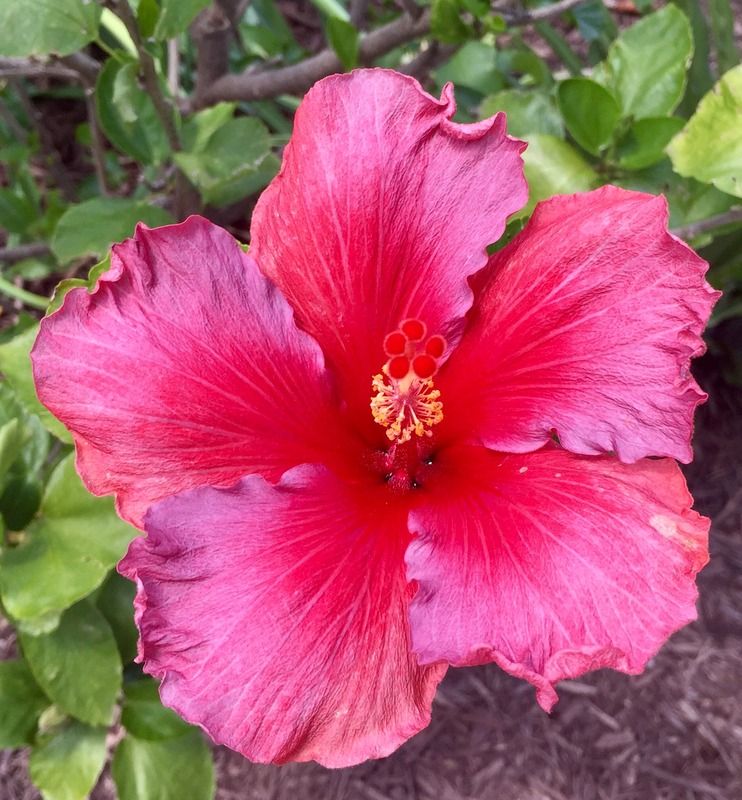 Next up will be agapanthus, more callas, Croscosmia and crapes.