So last fall I posted some pics as well as the link to the street view of a boat dealership outside of the town of Coweta OK. They had transplanted some large palms in front of their business and I was curious to see how they would do through the winter. They have two each of butias, sabal palmetto, and washingtonias. When I saw them in November they all looked flawless. Unfortunately I don't drive this way very often, so I didn't see them again until sometime in Feb. They didn't have any kind of protection on them then, but I can't say for sure they didn't use any. I finally got some update pics from my phone on March 25th. The weather was very overcast so I had to play with the pics a little bit so they would be easier to see. So sorry if they look a little rough, but seeing green from brown was the most important part.
According to weather.com these palms saw two consecutive nights of 4F in December as well as consecutive lows of 7F and 3F in January. So how do you think they came out? I was kind of surprised.
Sabal #1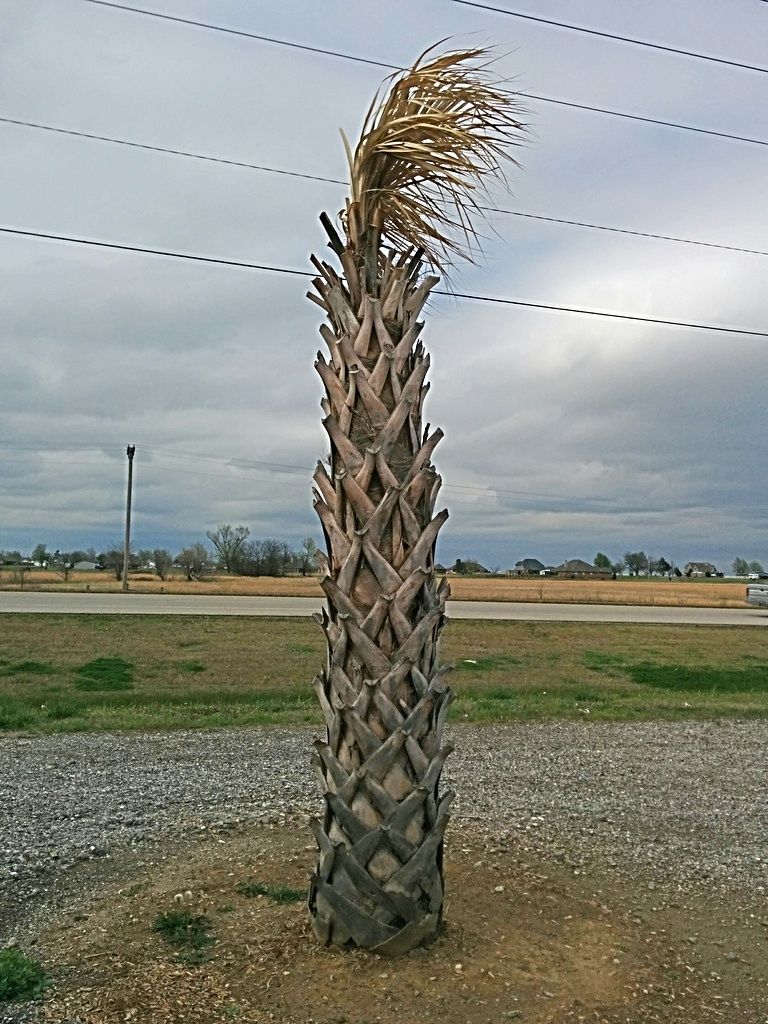 Sabal #2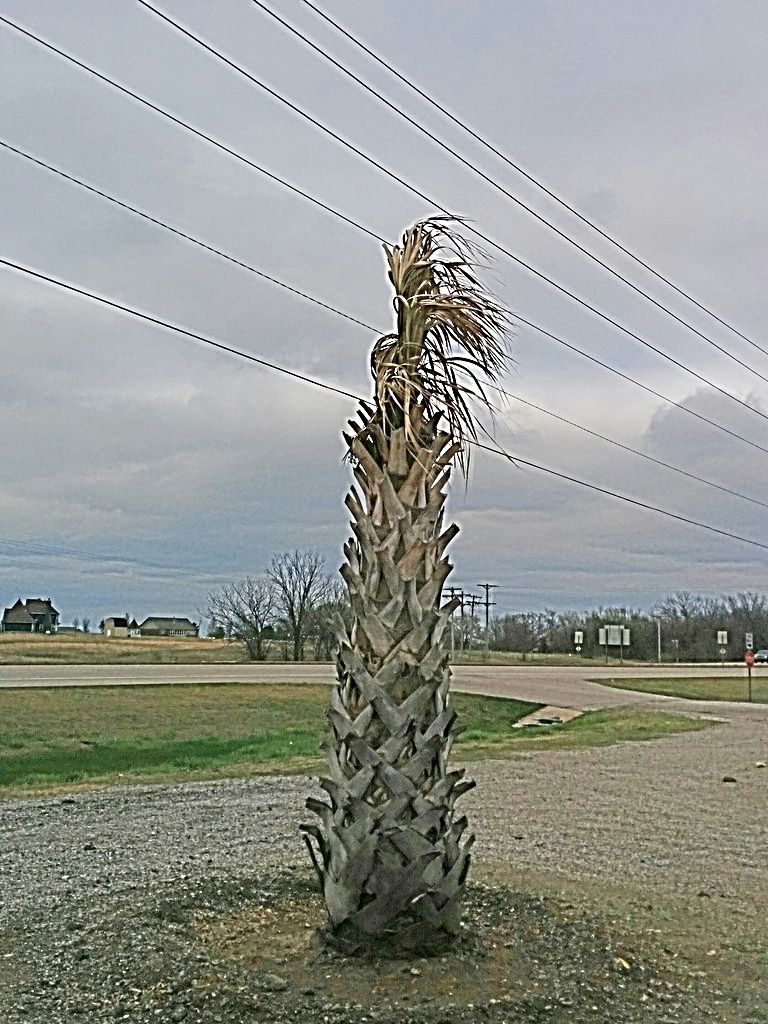 Butia #1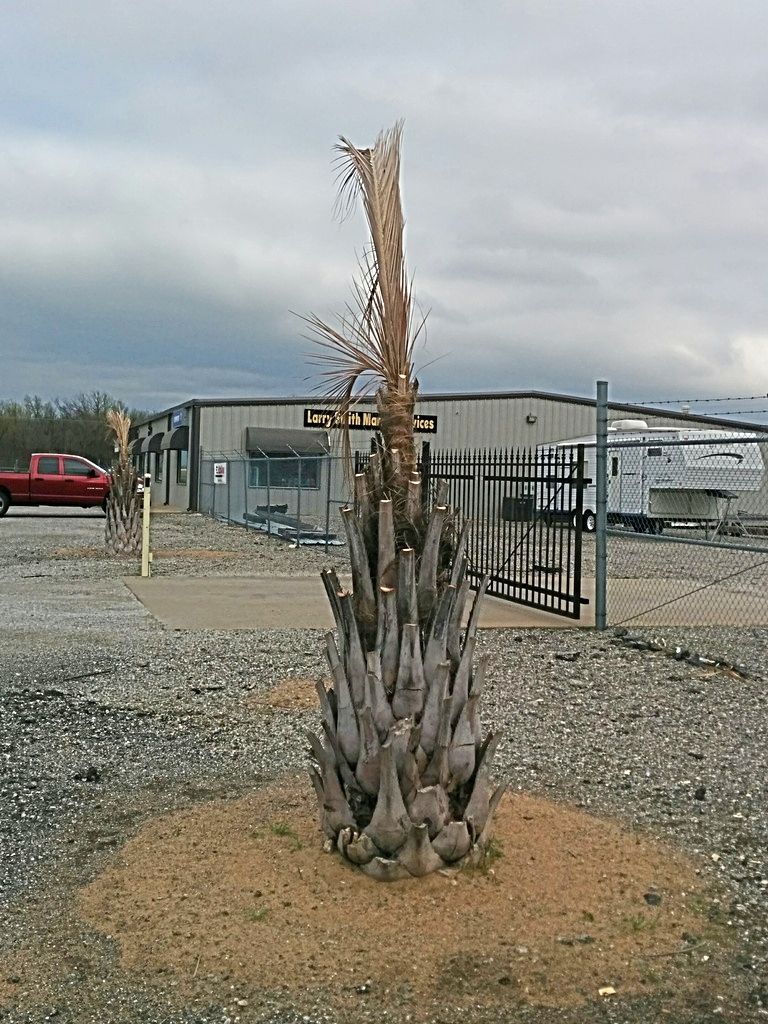 Butia #2
Washy #1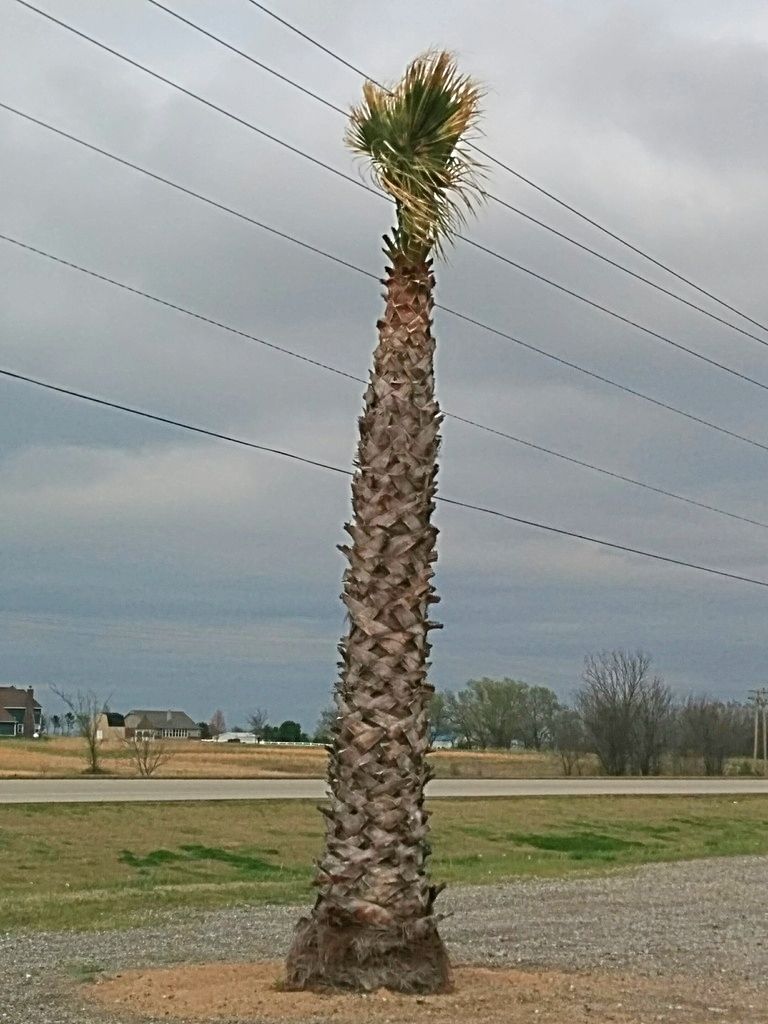 Washy #2
They were all brown in Feb, so the washies started pushing growth early. As a side note the only other green in the lot was these seedlings at the base of one butia:
What to you all think? Will the butias or sabals pull through? Are you surprised the washies did pull through?