My name is Daniel D'Hulst, I'm new to this forum. I live near San Antonio, Texas. I have 15 or so dogs and try to hunt every week.
Here's a hunt from this weekend. My good friend Tim, invited us to go and hunt a little place that had some corn in it a couple months ago. My friend Coty and I loaded up the dogs and met up with our friend, Roy, at Tim's place. We started hunting around 11:30 p.m. and no more than 10 minutes into the hunt the Outlaws, Josey, Willie and Waylon (out of my dogs Red & Ruby) struck up and soon all the other dogs: Badger, Banjo, Dynamo, and Ruby were there and had the boar bayed solid in an open field. We dropped the dogos, Macaco, Besa, and Tito from about 50 yards away. Tito jumped about a 4 foot net fence and Macaco and Besa went through a big hole in the fence where the hogs had been crossing through. The dogos hit him like a freight train, and my buddy Roy stuck him. The Boar weighed about 280lbs.
Unfortunately, my buddy's pit mix, Loca who was running on the ground with the curs, got hit under the cut vest in the chest near the arm and died within a minute from blood loss. RIP Loca.
Besa del Toro and me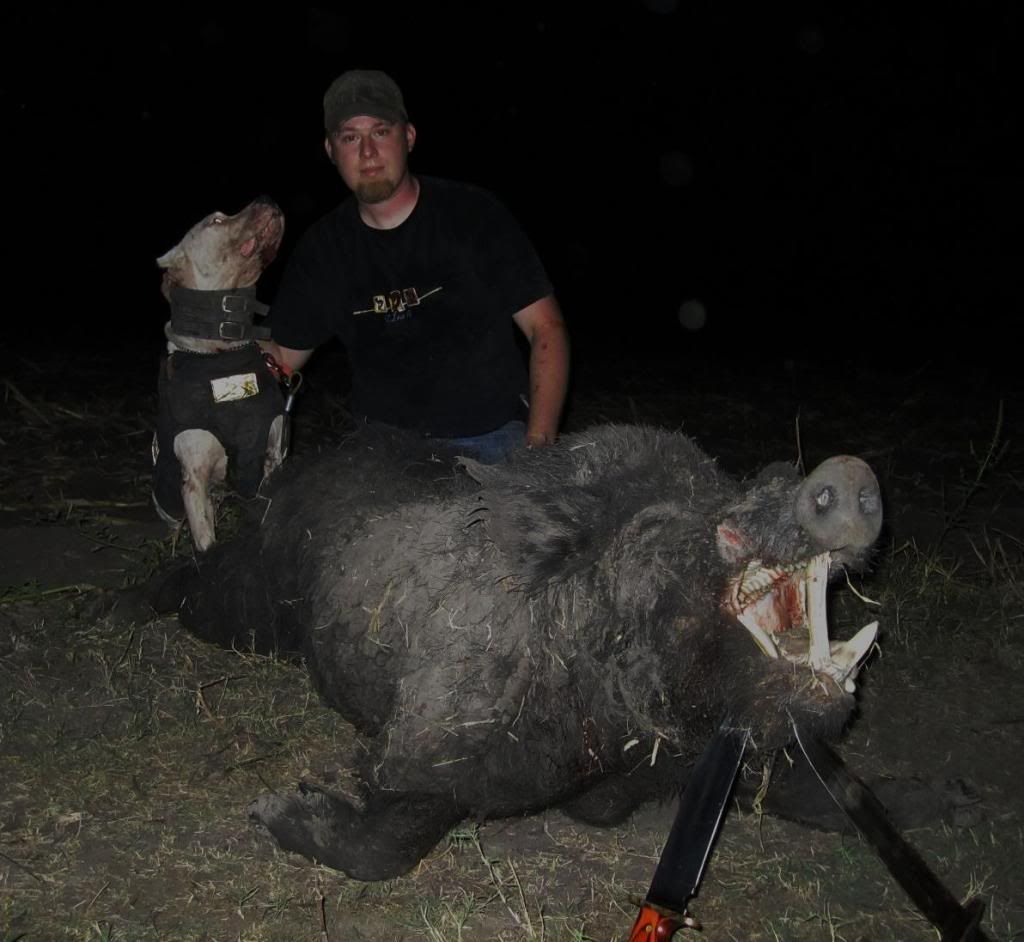 Some good cutters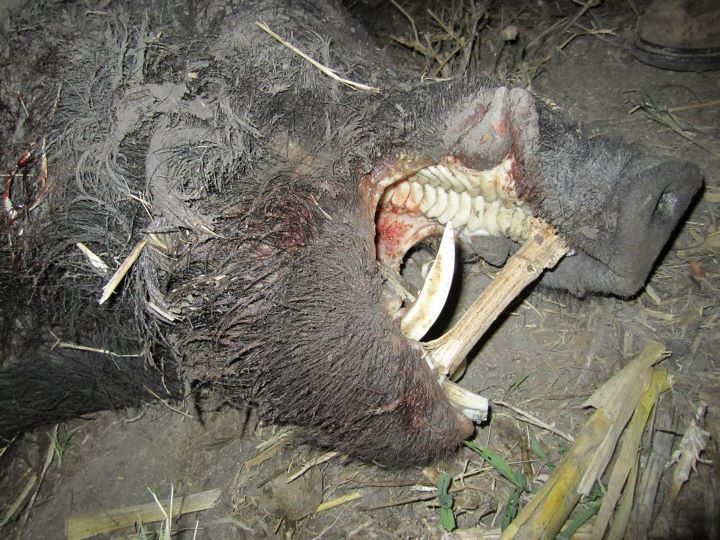 Coty and Tito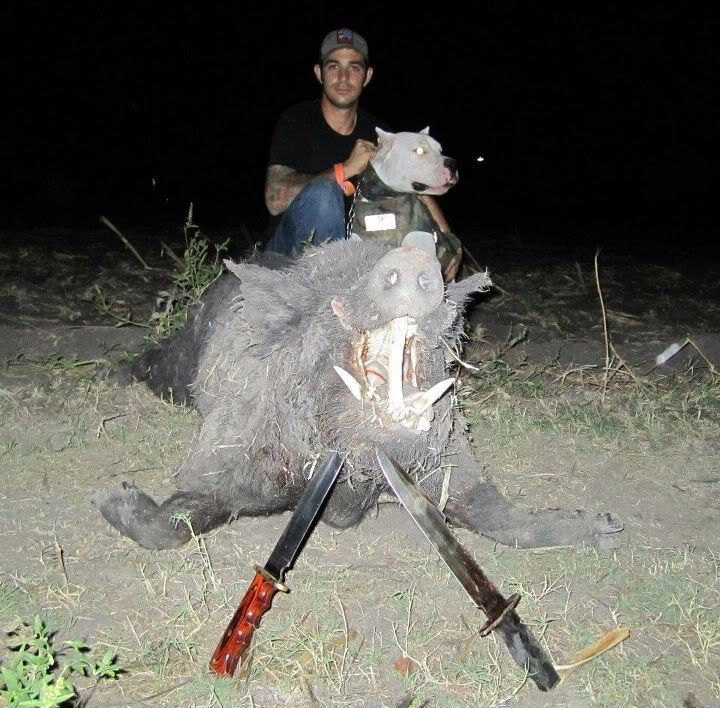 Besa