as Alexander/Alexandre Emmanuel Henry Albert Marie Leopold at the castle of Laken.
He was the first child out of the second wedding of King Leopold III and Princess Lilian, née Baels.
Prince Alexander received as godparents his maternal grandfather Henri Baels land his halfsister Princess Joséphine-Charlotte of Belgium.
During his tender age he was deported together with the members of his family to first Germany in 1944 and later to Switzerland.
His father abdicated in 1951 and his eldest halfbrother Boudewijn became the new king.
In 1957 Prince Alexander suffered a severe operation on the aorta in the States, which led his mother to found "The Cardiologic Foundation Princess Lilian".
In 1960 the family moved to the estate of Argenteuil in Waterloo.
Prince Alexander studied at the military school and later moved abroad to work in business.
In 1991 he married Léa Wolman in London in secret, a marriage released to the public in 1998 at the occasion of the wedding of his siter Princess Esmeralda.
Prince Alexander was fond and like a father to the two children of Princess Léa, Laetitia Spetschinsky and Renaud Bichara.
Prince Alexander died completely suddenly on 29 November 2009 in his house in St-Genesius-Rode, near Brussels, caused by an acute lung embolism.
He is buried in the royal vault of Laken.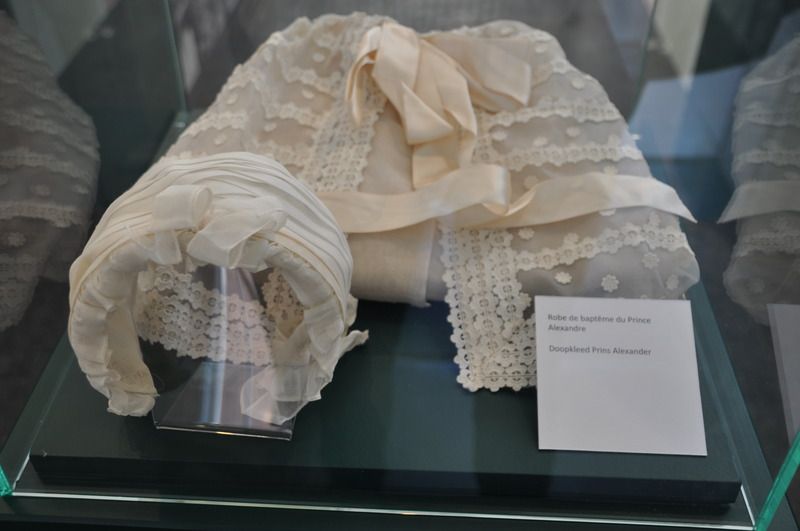 Prince Alexander's christening gown