[Post A New Message] [Sanctuary Rules] [Comicboards.com] [SSS on Facebook]
Welcome To The UK Comics Message Board!!
Here You Can Discuss Any Titles Or Characters From The
Marvel Line Of UK Comics Or Any Characters/Teams
Based From The UK (Including, But Not Limited To)
Excalibur, Black Knight, Knights Of Pendragon,
Clandestine, Death's Head, Mys-TECH, Dark Angel,
Wild Thing, Night Raven, Special Executive,
Captain Britain, Merlyn, Roma, Lady Of The Lake
And any other UK printed comic including
2000ad, The Beano, Dandy, Eagle, Whizzer & chips etc.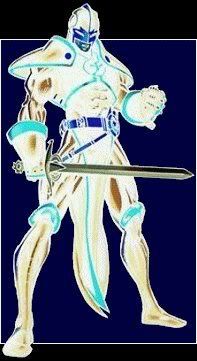 ---
If You Would Like To Submit A Banner, Or Have An
Idea For A "Question Of Right Now", Please Send It To Me
---
The Question Of Right Now:
Which characters are you looking forward to reading the most in the upcoming Captain Britain and MI:13 comic?
---
Banner By: Irn12 The QORN By: Lightning Strike
Upload your UKcomics banners, micros or images here. Username: ukcomics Password: ukcomics After you post the pic, just copy the URL from their site onto the Optional Image URL on our site in your message, and if you leave me a new banner dont forget to tell me! ha ha!
---

Current Time (EST): 7/7/2015, 11:26 pm



This website, its operator, and any content contained on this site relating to Marvel Comics or any UK Comics, etc. are not authorized by any publisher. This site is not sponsored, approved or authorized by any publisher. The opinions of this site are not necessarily those of any publisher and this site is not an authoratative voice of the views of Marvel and characters and situations as written by any publisher. This site serves as a non-profit scholarly work which reviews, promotes, and documents the elements of UK Comics and characters, etc. in comic books and other media during the 20th century and beyond. All ideas in this site are expressed as a continuation of thought covering the pop culture associated with Marvel, etc. These thoughts are not necessarily the ideas of any publisher. Some illustrations and words are the creation of others that may or may not have appeared in other publications or websites. Their inclusion in this site is not intended as an infringement of their copyright in any way, but rather is done in the interest of documenting and reviewing pieces of pop culture "comic book" history. UK Comics and Marvel and other related properties and images are © by their respective publishers.


---
---
Hosted for FREE by Boardhost.
Create your own free message board!